Need a Forklift Accident Lawyer in Riverside California
Construction workers have the second-most dangerous job in America. Every year, 10% of all construction workers are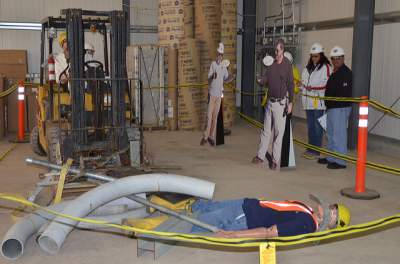 injured on the job, according to the Occupational Safety and Health Administration. Falling equipment and heavy machinery accidents are the most common types of construction site accidents, and forklifts are considered one of the most dangerous machines used on construction sites as their design makes them prone to tipping over. Forklifts can be very dangerous when operated by someone who is inexperienced or untrained, putting not only the operator but also other people at risk.
Common Forklift Accidents in Riverside
Forklift accidents can occur in many ways. About 42% of forklift fatalities are the result of a forklift operator attempting to jump from a tipping forklift because a load is too high and they are not wearing their seat belt. The following are other common types of forklift accidents and injuries.
Forklift Tipping Over
An overloaded forklift is very likely to tip over. People standing near the forklift can be hurt or killed by falling material. The forklift operator may also be injured or killed if there is no rollover protection system in place.
Off-The-Dock Accidents
These accidents occur when a truck being loaded or unloaded with a forklift pulls away from the dock without warning, causing the forklift to fall to the pavement.
Driver Ejection
Forklift operators who are not protected may be thrown from the vehicle. With sit-down forklifts, the operator's seat should have seat belts, grab handles, and arm rests. Stand-up forklifts should be equipped with a compartment door to keep the driver in the forklift while it is moving.
Foot Injuries
One of the most common forklift accidents involves crushing foot injuries or even amputation. This is especially common with stand-up forklifts not equipped with a compartment door.
Forklift Accident Liability in Riverside, CA
Forklifts require specialized training to operate as they are very different from cars. A forklift is turned by moving the rear wheels and the vehicle has a small turning radius. Forklifts are very prone to tipping over during turns. Many factors may contribute to forklift accidents in Riverside, including:
Improper training or supervision
Lack of safety features
Improper maintenance of the forklift
Age of the forklift
Improper use, including excessive speed, improper warnings to nearby co-workers, and improper backing techniques
Workplace factors such as narrow aisles, high traffic in the work area, and obstructions
Overloading beyond the weight limit
Improper use is one of the most common factors in forklift accidents. If a forklift operator was not using the forklift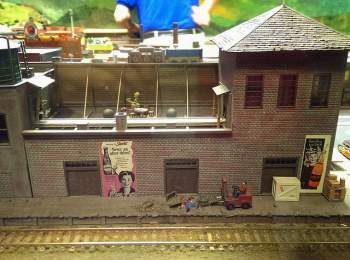 properly at the time of your accident, the forklift operator and the company may be liable for your injuries. If your accident was caused by improper training or poor workplace conditions, your employer may be liable.
Workers injured on the job in California are eligible for workers' compensation benefits, but it may be possible to seek additional compensation if someone other than your employer was liable, such as the manufacturer if the accident was caused by a malfunction or design defect.
Contact a Riverside Forklift Injury Attorney Today
If you or someone you love has been injured in a forklift accident due to an equipment defect or negligence, Rawa Law Group will help you explore your options and protect your rights.
Contact us today for a free consultation with an experienced forklift accident attorney in Riverside, CA who will help you learn more about your rights. Sometimes a wrongful death can occur from a forklift accident unfortunately.
Other Cities That We Service: Moreno Valley, Corona, Murrieta, Temecula, Hemet