Be Represented By The Best Bicycle Accident Lawyer in Riverside California
Every year, over 50,000 bicyclists are hurt on roads in the United States. According to the , there are more than 54,000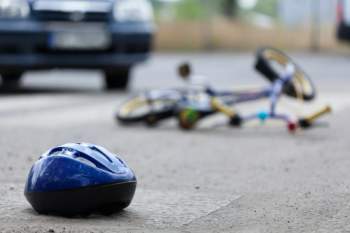 bike accidents every year in California that result in an emergency room visit with 166 fatalities. California currently leads the nation in bicycle accidents. Most bike accidents occur in urban areas, particularly in areas with a great deal of car and foot traffic. Most injuries occur between 4:00 pm and 8:00 pm on weekdays when traffic congestion in Riverside is at its worst.
Roads Not Setup for Bike Traffic
In Riverside, bicyclists are especially at risk as they navigate roads that are designed to favor cars, trucks, and even pedestrians over bicycles. The arid climate in Southern California makes roads very slick when it does rain, and pot holes and cracked roads can add additional hazards. Congested roadways in Riverside also make it more likely for bicyclists to be involved in multiple vehicle collisions which increases the risk of injury and makes it difficult to assign liability.
In Riverside, bicycle accidents may occur for many reasons like:
Vehicles encroaching into bicycle lanes
Being hit riding on the sidewalk
Vehicle backing out of or turning into a driveway
Bicycle sideswiped by a vehicle turning at an intersection like commercial trucks
Driver failing to stop at a red light or stop sign
Distracted drivers
As with motorcyclists, bicyclists are at a higher risk of injury and even death than car occupants. Common bicycle accident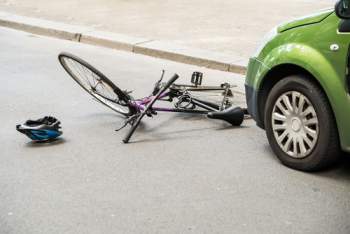 injuries in Riverside include traumatic brain injuries, spinal injuries, lacerations, broken bones, bone dislocation, amputation, and disfigurement.
Schedule a Consultation with a Riverside Bike Accident Attorney
If you or someone you love has been hurt in a bicycle accident in Riverside, it's important to protect your rights by contacting a personal injury attorney. You may be entitled to compensation for current and future medical expenses, emotional distress, lost wages, reduced earning capacity, and pain and suffering. Contact Rawa Law Group today for a free consultation with an experienced bicycle accident injury lawyer in Riverside who will help you understand your legal rights and options.
Other Cities That We Service: Moreno Valley, Corona, Murrieta, Temecula, Hemet