Rear End Collisions Are The Worst – Possible Whiplash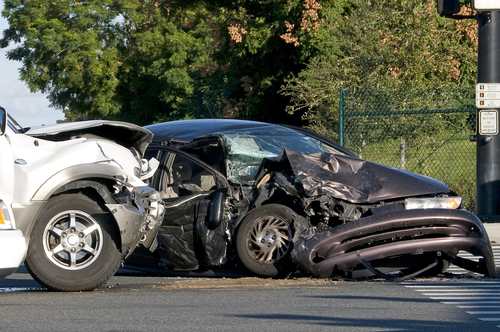 Car accidents can happen many ways, all the way from front-end collisions to T-boning a car in the side. However, one of the most common types of accidents involves rear-end collision. There is a presumption that the car in the back is always at fault for these types of accidents, but this is not necessarily true in all scenarios. To determine who was at fault, the first thing that must be considered is negligence. Negligence occurs when somebody avoids the standard duty of care and helped contribute to a serious accident. A driver must uphold their duty of driving to protect all people on the road, which means that they should always be aware of hazards, stop within a reasonable amount of time, drive at a reasonable speed, maintain control of their vehicle, and follow at a safe distance. (1)
"Assured Clear Distance Ahead"
Many people believe that the person in the back is responsible for these accidents because of something known as the "Assured Clear Distance Ahead" rule. In these cases, a driver must maintain a clear distance between his vehicle and everything in front, including other vehicles. If you are following another vehicle on the highway and they suddenly stop in front of you, and you hit them, you are in violation of the ACDA rule. You must always be prepared for anything to happen. This rule requires you to have plenty of time to stop in case of an emergency, which could happen at anytime on the road.
However, there may be an exception to the ACDA rule. What if you are driving a reasonable speed and somebody still whips around a corner and you hit them? What if somebody merges in front of you and you have no time to respond? These are situations where you might not have time to stop. If somebody merges right in front of you and you have to slam on your breaks over an incident that you couldn't foresee, then you as the driver in the back may not be held liable for damages. (2)
Injuries Occurring in These Accidents
What You Should Do
After you have been injured in a rear-end collision, you should take a variety of different steps to ensure the best outcome for your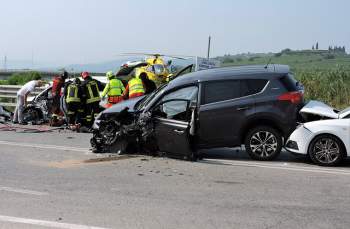 future case. The best thing that you can do right off the bat is to call the police so that you can get started on your police report that you can use later when proving your case in court. There are some other means of information that you want to collect as well, such as the names and phone numbers of all witnesses on the scene, and the insurance information of the other drivers involved. You may want to also take photographs of your vehicle and injuries as well as the scene and how it occurred.
Documenting your physical condition immediately after your auto accident is one of the best ways to obtain compensation later on. You will be speaking to insurance adjusters and will need to provide medically documented proof of injuries so that you can receive the compensation you deserve. You should also write down a narrative of how the accident occurred and why you were rear-ended by another vehicle, and include as many details as possible. Paperwork may pile up after your car accident, which is why it is important to keep a file of all letters, medical records, witness statements, insurance questionnaires, and so much more. (3)
Reasons for Rear-End Accidents
Tailgating: Many traffic codes require a driver to stay a prudent distance behind the vehicle in front of them. If tailgating occurs, the driver in back cannot stop quickly enough due to a sudden stop and a serious accident can occur.
Driver Inattention: Distractions can occur from cell phone use, eating, applying makeup, listening to music, and talking to passengers or children. Anything that takes attention away from the road can end in a rear-end accident.
Driver Intoxication: A driver's reflexes are impaired when they are intoxicated. This means that the driver will not be able to judge distances, will divert their eyes, and possibly even fall asleep.
Weather Conditions: A driver's ability to see properly can be affected by rain, snow, slush, high winds, and more.
Seeking the Assistance of an Attorney
Although the circumstances will determine it, in the vast majority of instances, the person in the rear will be responsible for the accident. If you have been injured in one of these accidents, you should seek the assistance of an personal injury attorney that specializes in rear end collisions as soon as possible. Call us today for help with your case. We will help you analyze the facts of the case, determine who is most at fault, determine if there is any shared liability, and so many more aspects of your case. We specialize in cases like yours, so give us a call as soon as possible. You can contact us at the following number 844-444-1400. (4)
(1) https://www.nolo.com/legal-encyclopedia/is-fault-automatic-rear-end-car-accident-case.html
(2) https://www.all-about-car-accidents.com/resources/auto-accident/fault-car-accidents/fault-rear-end-collision-when-front-car-fault#
(3) https://www.all-about-car-accidents.com/resources/auto-accident/car-accident-claims/rear-end-collision-how-get-a-good-settlement#
(4) https://www.hg.org/article.asp?id=31735
Call us FREE at 844-444-1400 for a FREE Consultation
Other Cities That We Service: Fontana, Rancho Cucamonga, Ontario, Victorville, Hesperia, Chino,Los Angeles, Long Beach, Glendale, Pasadena, Inglewood, Santa Ana, Anaheim, Newport Beach, Irvine, City of Orange,Huntington Beach, Garden Grove, Oceanside, Costa Mesa, San Diego, Chula Vista, El Cajon, Pomona, El Monte Downey,West Covina, Orange County, Fullerton, Riverside, Moreno Valley, Corona, Murrieta, Temecula, Hemet, San Bernardino, Chino Hills