Southern California's Best Passenger Accident Lawyers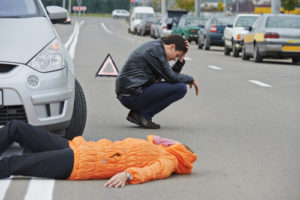 Sometimes, the driver may not be the only one involved in an accident. Think of the last time that you were driving with somebody and they were not being careful, such as texting or turning around to talk to passengers. Sometimes, these accidents will leave to very serious injuries in both the driver and passengers. When this occurs, a passenger is permitted to make an injury claim for their sustained damages. Now we will help you gain a better understanding of what you can do if you were injured in a car accident.
Who Was at Fault?
The first thing that you must determine is who was at fault for the accident. This is a big deal because the insurance companies will be looking at your case and attempting to figure out who was responsible before they grant damages. In fact, they will launch an investigation to figure out all of these important details. This includes looking at important documents like police reports, statements from the parties involved, and statements from the witnesses who observed the accident firsthand.
So, let's say that the driver of the vehicle where your injuries occurred is found to be at-fault. Then you, as the passenger, have the right to file a claim against the driver's insurance policy. If you were injured in an accident where your friend was not paying attention to the road and you were injured as a result, you will file this claim and receive financial compensation for the injuries that occurred because of the accident. This means that you will probably receive compensation for important matters like medical expenses, lost wages, and even pain and suffering. However, things are done a bit differently if you were related to the driver of the vehicle. Because the claim would be covering its own insured driver, if you were related to the driver, this claim may not work. These are all things that you can speak with us about when you choose to file your claim. We will walk you through the process and be there to answer your most important questions. (1)
Passengers as the "Third Party"
When you are a passenger in an accident, you are seen as a third party. Third party claims are actually one of the most common types of auto insurance claims that are made in the United States every year. Liability insurance exists for the sole purpose of paying damages to any third party that is injured in a car accident. However, there are some things that will be needed from you. When we speak to you about your claim, we will need all important information that you gathered at the accident scene. We will also have to walk you through the process of filing an accident report and submitting bills and much more to the insurance company. (2)
Possible Liable Parties
When you are injured in a car accident as a passenger, you may have a question of who was at fault. Being able to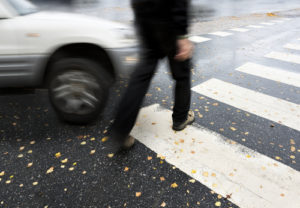 determine the defendant is a very important thing if you are planning to receive compensation for your injuries. However, there is a variety of defendants in any accident case, and the same applies for car accidents. Here are some of the most common:
Drivers: There are typically two drivers involved in an accident – so which one was at fault? If you can't find fault in one party, eventually you will compensate from one driver because of the absence of another intervening cause. You may find, however, that you cannot obtain your entire amount of damages from each driver. There will be many factors taken into consideration to help you receive the compensation you deserve.
Manufacturers: Of course, there may be other parties responsible besides just the drivers. Perhaps the manufacturers of the vehicle or vehicle's parts is responsible because they manufactured a faulty product. If so, the circumstances will call for a lawsuit against them.
Government: Lastly, you may find that the government is responsible for the accident because they did not properly maintain the road on which the accident took place.
No matter who is found to be at-fault, we will help you make these determinations based on what happened in your case. Determining the liable party is one of the most important steps in making a claim and we will see to it that you do just that.
Protecting Your Rights as a Passenger
Let's face it – nobody wants to lose rights when they have been injured in a car accident. You want to be taken seriously when you have been injured and are seeking compensation. This is why it pays to make a case that shows the exact reasons why you should receive damages for your injuries. Here are some ways that you can protect your rights and show the insurance companies as well as the courts what happened:
Take pictures of the accident scene, as they are one of the greatest ways to document what happened.
Never talk to the other driver about the accident. Do not admit fault under any circumstances.
Always stick to the facts when you are discussing matters with the police.
Accept any medical attention that is given to you, as you may not understand the extent of your injuries at first.
See your family care physician as soon as possible. This can help you later on when you are attempting to receive compensation.
Do not talk to insurance adjusters, and instead refer them to your lawyer.
Speak to us today about your claim. We can help you every step of the way through this complex process.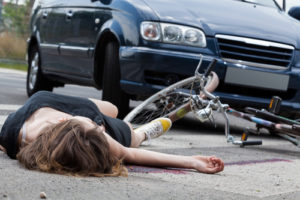 As a passenger, you may see a lot of complexities involved with the accident from a different view than the drivers. These cases can get much more complicated when insurance companies will not come to an agreement about which driver is liable for the accident. However, your statements will matter. This is why you should always have an experienced attorney on your case who has handled car accident cases before and can help answer your questions. At RAWA Law Group, we care about your case and will do just that. Give us a call today.
Resources:
Call us FREE at 844-444-1400 for a FREE Consultation
Other Cities That We Service: Fontana, Rancho Cucamonga, Ontario, Victorville, Hesperia, Chino,Los Angeles, Long Beach, Glendale, Pasadena, Inglewood, Santa Ana, Anaheim, Newport Beach, Irvine, City of Orange,Huntington Beach, Garden Grove, Oceanside, Costa Mesa, San Diego, Chula Vista, El Cajon, Pomona, El Monte Downey,West Covina, Orange County, Fullerton, Riverside, Moreno Valley, Corona, Murrieta, Temecula, Hemet, San Bernardino, Chino Hills