Drunk driving is a major cause of death and serious injury in many auto accident cases. If you have been injured in a drunk driving accident, seek legal representation immediately. The personal injury and automobile accident lawyers at Rawa Law Group can help you get the compensation you need to pay for medical bills and pain and suffering. Talk to a lawyer at our office today to find out how we can help you.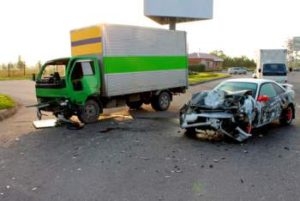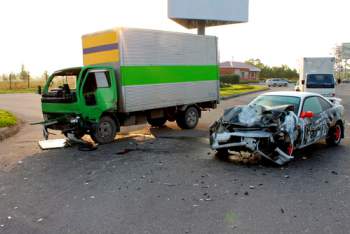 Causes of Drunk Driving Accidents?
There is no legitimate reason that a drunk driver should get behind the wheel. When a driver is intoxicated and decides to drive regardless of his or her inebriated state, they are acting irresponsibly and putting the lives of others around them in danger. Our personal injury attorneys believe that these irresponsible people need to be held accountable for their actions.
Drunk driving is caused when
The driver is intoxicated and gets behind the wheel anyway
Others associated with the driver acts negligibly and allows him or her to drive even while he or she is inebriated
Pure negligence. Driver refuses to act responsibly
Types of Drunk Driving Accident
Like any car accident, drunk driving accidents can injure victims in many ways. Some of the most common types of drunk driving accidents our personal injury attorneys have worked with include:
Hit-and-runs
Motorcycle accidents
No matter what type of accident you've been involved in and what sorts of injuries you suffer, our attorneys can help you recover and move on. Call us today and find out whether or not you are eligible for compensation.
Call us for a Free Consultations Today
When you speak to an attorney at our office, we'll be sure to offer you a free consultation and legal advice on your situation. We work on a contingency basis, which means you don't pay a dime until we win your case. Call us and we'll:
Get your car fixed
Provide you with the medical attention you need even without health insurance
Answer all your questions
Our personal injury attorneys may be able to get you money for:
Pain and suffering
Loss of wages
Medical bills
Property damage
Speak to an attorney at our office today. Find out how we can help you get the justice you deserve.
Call us FREE at 844-444-1400 for a FREE Consultation
Other Cities That We Service: Fontana, Rancho Cucamonga, Ontario, Victorville, Hesperia, Chino,Los Angeles, Long Beach, Glendale, Pasadena, Inglewood, Santa Ana, Anaheim, Newport Beach, Irvine, City of Orange,Huntington Beach, Garden Grove, Oceanside, Costa Mesa, San Diego, Chula Vista, El Cajon, Pomona, El Monte Downey,West Covina, Orange County, Fullerton, Riverside, Moreno Valley, Corona, Murrieta, Temecula, Hemet, San Bernardino, Chino Hills