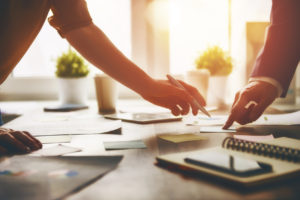 Before you enlist in a wrongful termination attorney, you want to ask yourself: Was I wrongfully terminated from my job? Many employment relationships are nothing more than at-will, which means that either the employer or the employee may terminate the relationship at any time without reason. Federal anti-discrimination laws are in place to protect you as an employee if you were "let go" because of race, color, national origin, sex, religion, disability, pregnancy, and so much more. However, you may need an attorney for more than a discriminatory case. For instance, many employees every year violate the contracts that they write up. This is why you may need an attorney on your side to protect your rights.
What Evidence Do You Have?
One way that an attorney may be able to help you through your case is with the usage of strong evidence. Did your employer give you written documents entailing why you were terminated? Did you receive performance reviews up until the date of your termination? Were there any witnesses that saw a particular treatment or discriminatory action taken against you by an employer? These are all considerations that need to be made to assess whether or not you have a case.
Were There Financial Losses? 
You do not want to handle one of these cases alone, because you may lose out on beneficial opportunities to receive compensation for your losses. In a wrongful termination case, you may be looking at damages like lost pay, lost benefits, possible emotional distress damages, and potential punitive damages. You may also be entitled to attorney's fees depending on the turn your case takes. Before speaking to the Equal Employment Opportunity Commission about your case, seek the help from an attorney that knows what they're talking about. We know our ways with the laws, so give us a call today at RAWA Law Group for more information.