WHAT IS RELIGIOUS DISCRIMINATION AT WORK?
Under both Federal and State law it is illegal for an employer to discriminate against current or prospective employees based on their religious beliefs or practices. This prohibition applies to anything relating to someone's job, such as being hired or fired, applying and interviewing, their position, pay title, hours, and vacations.
THE REQUIREMENTS FOR REASONABLE ACCOMMODATIONS BY EMPLOYER
Additionally, the law requires employers to make reasonable accommodations for a person's religious beliefs or practices in the workplace. However, the accommodations must be "reasonable," meaning it will not impose an "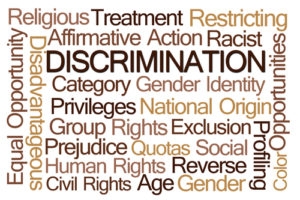 undue hardship" on the employer.
EXAMPLES OF UNDUE HARDSHIP:
1- The accommodation would be too costly and expensive, 2- If accommodating one employee's religious beliefs would be unfair to other employees who do not have the same beliefs, 3- The accommodation would affect workplace safety.
EXAMPLE OF PROHIBITED CONDUCTS BY THE EMPLOYER:
Employers should not treat any employee differently, less favorably or more favorably because of employee's religious beliefs.
Employers should not force an employee to partake in religious activities as a pre-condition of employment.
Employers should not force an employee to forgo certain religious activities as a pre-condition of employment.
Employers cannot retaliate against an employee for "whistle blowing" – informing government or law enforcement agencies of religious based discrimination in the workplace.
It is illegal for your employer to ask about the specifics of your religious beliefs, your availability for future holidays based on religion, or to require a dress code that violates a person's religious beliefs.
Employers cannot treat its employee differently because that person is associated with persons of a particular religion.
WHO IS PROTECTED AGAINST RELIGIOUS DISCRIMINATION:
The law not only p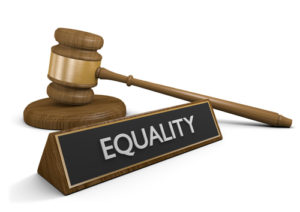 rotects people belonging to traditional, organized religions, such as Buddhism, Christianity, Hinduism, Islam, or Judaism, but also others who have sincerely held religious, ethical or moral beliefs. Even atheism is protected. Further, religious discrimination can involve treating someone differently because that person is married to or associated with an individual of a particular religion or because of his or her connection with a religious organization or group. If you have been discriminated against or are suffering harassment in the workplace because of your religious, moral, or ethical beliefs please contact our harassment & discrimination attorney at Rawa Law Group. Our experienced attorneys will help put an end to the discriminatory practices, get your employer to make reasonable accommodations of your religious beliefs and practices, and obtain redress of unlawful discrimination and harassment.
Call us FREE at 844-444-1400 for a FREE Consultation
Other Cities That We Service: Fontana, Rancho Cucamonga, Ontario, Victorville, Hesperia, Chino,Los Angeles, Long Beach, Glendale, Pasadena, Inglewood, Santa Ana, Anaheim, Newport Beach, Irvine, City of Orange,Huntington Beach, Garden Grove, Oceanside, Costa Mesa, San Diego, Chula Vista, El Cajon, Pomona, El Monte Downey,West Covina, Orange County, Fullerton, Riverside, Moreno Valley, Corona, Murrieta, Temecula, Hemet, San Bernardino, Chino Hills