LACTATION ACCOMMODATION REQUIREMENT UNDER CALIFORNIA LAW
Under California law, employers are required to provide a reasonable amount of break time to accommodate an employee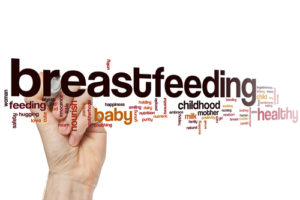 wishing to breastfeed her infant child, unless doing so would seriously disrupt the employer's operations. If possible, the break time must run concurrently with any break time already provided to the employee. If it is not possible, the employer must still provide the break time, but is not required to pay the employee for the rest period provided.
THE EMPLOYER MUST PROVIDE THE — USE OF A PRIVATE AREA
The employer is required to make reasonable efforts to provide the employee with the use of a room or other location, other than a toilet stall, in close proximity to the employee's work area, for the employee to breastfeed her child in private.
PENALTY FOR EMPLOYER'S FAILURE TO COMPLY
If an employer fails to provide an employee with a reasonable amount of break time to accommodate lactation, the employer must pay the employee one additional hour of pay for each workday that the rest period is not provided. If your employer is discriminating against you, please contact our attorney at Rawa Law Group to find out your options now.
Call us FREE at 844-444-1400 for a FREE Consultation
Other Cities That We Service: Fontana, Rancho Cucamonga, Ontario, Victorville, Hesperia, Chino,Los Angeles, Long Beach, Glendale, Pasadena, Inglewood, Santa Ana, Anaheim, Newport Beach, Irvine, City of Orange,Huntington Beach, Garden Grove, Oceanside, Costa Mesa, San Diego, Chula Vista, El Cajon, Pomona, El Monte Downey,West Covina, Orange County, Fullerton, Riverside, Moreno Valley, Corona, Murrieta, Temecula, Hemet, San Bernardino, Chino Hills