Job discrimination attorney
EMPLOYMENT DISCRIMINATION UNDER CALIFORNIA LAW
Employment discrimination generally refers to a set of federal and state laws, that prohibit employers from discriminating against employees who belong to at least one "protected category." These protected categories summarized below are quite broad. Most employees will fall within at least one of them. Additionally, employment discrimination laws apply to employers engaged in a wide variety of activities. Therefore, in order for an employee to claim discrimination on the job, they must prove that: they belong to at least one of the protected categories; that the employer discriminated against them based on that protected category; and that the discrimination occurred while the employer was engaged in a covered activity. The employer's motive in taking a particular course of action is the most important factor.
WHAT ARE THE PROTECTED CLASSES OR CATEGORIES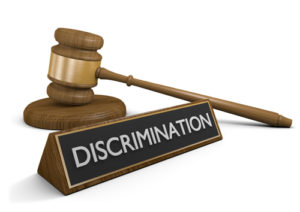 The Equal Employment Opportunity Act of 1972 established the federal Equal Employment Opportunity program. The purpose of the program, and the commission, is to make sure that all groups and people in society are treated fairly in the workplace, regardless of age, gender, color, religion etc. Below is a list of the major "protected categories" covered under state and federal law: Age: Both the Federal Age Discrimination in Employment Act (ADEA) and the California Fair Employment and Housing Act (FEHA) generally prohibit employers from discriminating against individuals who are over the age of 40. Disability: Both the Federal Americans with Disabilities Act (ADA) and the California FEHA make it illegal for an employer to discriminate against a qualified individual with a known disability because of that individual's disability. Sex: This is a broad category, covering discrimination based on sex (including sexual harassment), gender, pregnancy, and sexual orientation. Race: It is illegal under both Federal and State laws to discriminate against individuals based on race or color. Race is defined in terms of the individual's ancestry or ethnic characteristics. National Origin: National origin discrimination occurs when an employer discriminates against an individual because of the employee's place of birth. Additionally, employers are prohibited from discriminating based on the individual's U.S. citizenship status, except when required by law. Religion: It is illegal under both Federal and State laws for employers to discriminate based on an individual's religious beliefs or practices.
WHAT ACTIVITIES ARE COVERED?
Generally, anti-discrimination laws protect individuals in all aspects of employment. This includes, but is not limited to: interviewing, hiring and firing, your position, pay, title, hours, vacation, job advertising, recruitment, testing, retirement plans, and other terms and conditions of employment. The law makes it illegal to discriminate against employees in the workplace. The programs include affirmative action for employment. It also accepts and deals with complaints that are filed by employees, and offers solutions in dealing with them. If you are an employee, and have been the victim of employment discrimination, you may want to seek legal advice for your case. Our team of harassment and discrimination attorneys, at the Rawa Law Group, has vital experience in representing employees who have suffered through employment discrimination in California. We have achieved consistently positive outcomes for our many clients.
WHAT DOES EQUAL EMPLOYMENT OPPORTUNITY INVOLVE?
The Equal Employment Opportunity Act covers all employees, including supervisors, managers, former employees, and people who are applying for employment. People are covered regardless of whether they have a high executive position, or an entry level position. The Equal Employment Opportunity Commission is the organisation that enforces the laws of the act. Under this act, employees have to be treated fairly:
During employment
When they are being considered for promotion
When they are undergoing training
For other personal actions
Filing a Discrimination Complaint Against Your Employer. Unfortunately, there are many hard working employees that suffer through retaliation or discrimination in the workplace, by their employers. This is usually a result of something the employee may have done; a disability that they have; their gender or sexual orientation; or any number of other reasons mentioned above. When a worker becomes a victim of employment discrimination, they may feel, as though, nothing can be done to stop it. In many cases, the employee may be too scared to do anything, in fear of losing their job. The California Division of Labor Standards Enforcement allows employees, who have been retaliated or discriminated against, to file a complaint and hold employers responsible for such illegal action. Our experienced team of employment discrimination attorneys at the Rawa Law Group have achieved great success in helping employees with their employment related legal issues, within Southern California and other states. Contact us if you need assistance with your case.
If you believe you have been discriminated against by your employer, supervisor, or other employees, please seek help from our qualified employment law attorneys. We can and will, help you. Our employment discrimination attorneys at Rawa Law Group are dedicated to protecting the working rights of employees in California.
Call us FREE at 844-444-1400 for a FREE Consultation
Other Cities That We Service: Fontana, Rancho Cucamonga, Ontario, Victorville, Hesperia, Chino,Los Angeles, Long Beach, Glendale, Pasadena, Inglewood, Santa Ana, Anaheim, Newport Beach, Irvine, City of Orange,Huntington Beach, Garden Grove, Oceanside, Costa Mesa, San Diego, Chula Vista, El Cajon, Pomona, El Monte Downey,West Covina, Orange County, Fullerton, Riverside, Moreno Valley, Corona, Murrieta, Temecula, Hemet, San Bernardino, Chino Hills