WHAT IS AGE DISCRIMINATION?
Age Discrimination in Employment Act (ADEA) prohibit employers from discriminating against protected workers or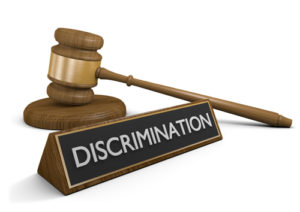 applicants because of age. This prohibition generally covers only persons age 40 or older and applies when the employer makes decisions relating to the terms, conditions, or privileges of employment. This means that employers are prohibited from age-based discrimination against current or prospective employees age 40 or older when making employment decisions about hiring, firing, promotions, layoffs, compensation, benefits, job assignments, and training, unless one of the few narrow exceptions apply.
Employer for this purpose include Private Employers, State and Local Governments, Educational Institutions, Employment Agencies and Labor Organizations are covered under the act.
Age Discrimination in the Workplace
Older Employees can be the victims of age discrimination in a variety of different scenarios and situations while at work. Some of these include:
When employers are interviewing and deciding who to hire
When looking for employees to promote to higher positions
When employers fire and lay people off
The salaries that people receive
The fringe benefits that are given to employees
During the training process
When employees undergo classification
For referrals and other aspects of employment
SPECIAL FEATURES OF ANTI-AGE DISCRIMINATION LAWS
Age Requirement: Employers are prohibited from age-based discrimination only against persons age 40 or older. For example, although an employer may refuse to hire an individual for being "too young" because they are 25 years old, she may not refuse to hire an individual for being "too old" if they are 45 years old.
Golden Handshakes: When down-sizing, it is not illegal for an employer to offer its employees a "golden handshake" – special packages given to employees who agree to take early retirement – unless the purpose is to get rid of older workers.
Replacing Older Workers with Younger Workers: It is illegal to replace a person over 40 with a person under 40, if age is the only reason. However, it is perfectly legal to replace high wage earners with persons who will make less because they have less seniority. Although this usually means replacing older workers with younger workers, if the employer's motive is saving money rather than getting rid of older workers, the employer may be considered to have acted legally.
The Older Worker's Benefit Protection Act: this Act provides protection of benefits or benefit packages for older workers. According to the act, an employer must provide equal benefits for older workers as they do for their younger counterparts. An employer can accomplish this by either providing packages that are equal in benefit or by spending the same amount of money on each person.
If Your Employer Is Discriminating Against You Because Of Your Age
Call us FREE at 844-444-1400 for a FREE Consultation
Other Cities That We Service: Fontana, Rancho Cucamonga, Ontario, Victorville, Hesperia, Chino,Los Angeles, Long Beach, Glendale, Pasadena, Inglewood, Santa Ana, Anaheim, Newport Beach, Irvine, City of Orange,Huntington Beach, Garden Grove, Oceanside, Costa Mesa, San Diego, Chula Vista, El Cajon, Pomona, El Monte Downey,West Covina, Orange County, Fullerton, Riverside, Moreno Valley, Corona, Murrieta, Temecula, Hemet, San Bernardino, Chino Hills