The Top Personal Injury Attorney for Orange County, California
If you have been hurt in an accident because of someone else's negligence, a personal injury attorney can help you protect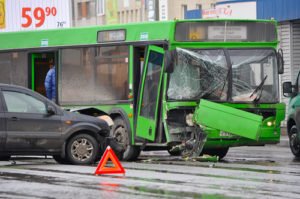 your rights and seek fair compensation for your medical expenses, lost incomes, and physical and mental pain and suffering. Injuries that result from preventable accidents can leave victims with life-changing and and long-term consequences. The Orange County personal injury attorneys at Rawa Law Group focus on personal injury and help expedite the claims process while fighting for the rights and best interests of victims and their families.
Personal Injury Law in Orange County
California personal injury law offers a legal remedy for victims and survivors who have been injured due to an reckless, intentional, or negligent conduct of another person outside of criminal court. Unlike criminal law, personal injury claims do not involve the criminal prosecution of the wrongdoer. Instead, the victim may seek financial compensation for harm caused by the wrongful conduct of another person.
Most personal injury cases occurs due to negligence of others. Not all injuries are due to negligence; instead, the plaintiff must show that a reasonably cautious person in the defendant's position would have acted otherwise.
Personal injury cases may come about due to many circumstances, including:
Car accidents involving drunk drivers, distracted drivers, or drivers who were behaving recklessly
Transportation accidents like train, commercial truck, plane, and cruise ship accidents
Medical malpractice claims due to a physician's carelessness or hospital negligence
Nursing home abuse
Severe dog bites when an animal is allowed to roam freely
Slip and fall accidents or premises liability cases
In California, you have a limited time in which to file a lawsuit i.e. personal injury cases have a strict statute of limitations. In most cases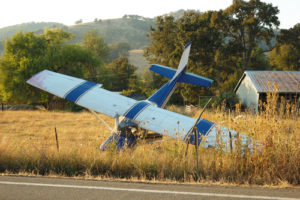 , the statute of limitations begins when you are hurt or when you discovered the injury.
Compensation for Personal Injuries in Orange County
People injured due to the negligence of others, are entitled to fair compensation that is designed to reestablish the victim to the same level of lifestyle, activity, health, and work as before the injury. This is not always possible, but the court system will try toward a fair settlement. In extreme cases of death or very reckless behavior, the court may impose punitive damages, which are a form of punishment to discourage dangerous behavior.
Depending on your case, you may be entitled to compensation for:
Injuries that are ongoing and will require future medical expenses
Past medical bills
Rehabilitation costs
Compensation for lost wages and reduced earning capacity
Vocational training
Pain, suffering, and mental anguish
To receive compensation for a personal injury case in Orange County, you and your attorney must establish three key facts:
Who was negligent
That the accident or incident caused your injuries
The injuries deserve compensation
Contact an Orange County Personal Injury Lawyer Today
If you or your loved one has been hurt due to the careless, negligent, or reckless behavior of someone else, a personal injury attorney in Orange County, California can help you protect your rights and seek reasonable compensation for your injuries. Contact Rawa Law Group today to schedule a free consultation with a personal injury lawyer who is always ready to help you understand your legal rights and options.
Other Cities That We Service: Santa Ana, Anaheim, Irvine, Huntington Beach, Garden Grove, Oceanside
Orange, Fullerton, Costa Mesa, Mission Viejo, Westminster, Newport Beach