The Top Rideshare Accident Lawyers in Los Angeles
Ridesharing has become very popular across the country, especially in urban areas like Los Angeles where major rideshare companies Lyft and Uber have experienced a fourfold increase in rides between 2015 and 2016. The rideshare trend continues in Los Angeles for many reasons, including the growing popularity of carpooling, the low cost of sharing a ride with friends, environmental concerns, and the social aspect.
While ridesharing is certainly convenient, it is not without risks, both in terms of accidents and assault from drivers. Uber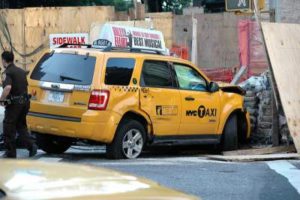 and Lyft drivers are considered independent contractors under California law, not employees. While California requires rideshare companies perform criminal background checks, offer driving training, and carry at least $1 million per incident in liability insurance, this designation can complicate matters if you are involved in a rideshare accident.
Rideshare passengers who are hurt in an accident are generally covered by the rideshare company's liability insurance coverage, which can compensate you for your injuries. All passengers are required to be covered by these policies, regardless of who is at fault for the accident. Rideshare accidents can become complex if there are any questions as to who is covered by the company's insurance policy, however, or if there is any coverage in the situation.
Liability may be contested because Uber and Lyft drivers use their own vehicles as independent contractors. The company liability insurance policy does not take effect until the rideshare driver has a passenger in the vehicle, and even then, the insurance company may deny a claim by a pedestrian hurt by a rideshare driver or another driver injured in an accident.
Contact a Los Angeles Rideshare Accident Attorney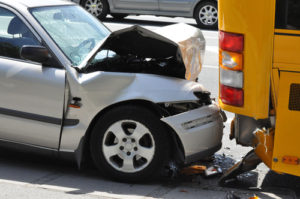 If you have been injured in any type of accident involving a rideshare vehicle, including a pedestrian or bicycle accident, it's important to contact an experienced rideshare injury lawyer in Los Angeles as soon as possible. Speak with an attorney before you talk with the insurance adjuster, as insurance adjusters work to minimize payouts and may try to deny the claim if you were not a passenger in the rideshare vehicle.
Contact Rawa Law Group today for a free consultation with a Los Angeles ridesharing accident injury attorney to discuss your case.
Other Cities That We Service: Long Beach, Glendale, Lancaster, Palmdale, Pomona, Torrance
Escondido, Pasadena, El Monte, Downey, Inglewood, West Covina, Norwalk, Burbank, Compton, South Gate
Carson, Santa Monica, Whittier, Hawthorne, Alhambra, Buena Park, Lakewood