The Top Attorney for Cruise Ship Accidents in Los Angeles, California
Every year, thousands of Californians enjoy a cruise vacation with no major mishaps aside from a sunburn. Unfortunately, cruise ship accidents do occur and they can lead to serious injuries or even fatalities. According to one report, incidents like technical problems, collisions, and fires kill ten people and injure another 60 every year.
The Centers for Disease Control and Prevention (CDC) reports that an average of 2,100 contract gastrointestinal illnesses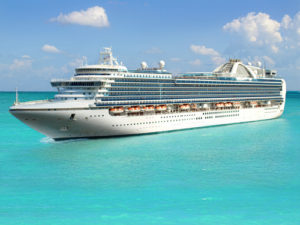 on cruise ships that dock in the United States. Other cruise ship accidents include assault by crew members and injuries sustained on shore excursions. If you have been injured in a cruise ship accident, your injury claim will likely be complicated by the fact that cruise lines legally operate out of foreign countries and injury cases typically involve complex maritime law. You will need to pass through legal loopholes to file a claim and seek compensation for your injuries because you are not in the United States when you are on a cruise ship. This is why it is essential to seek representation from an experienced cruise ship accident attorney in Los Angeles to help you prove your claim and protect your rights.
Los Angeles Cruise Ship Accidents
Victims may sustain injury or illness on a cruise vacation in many ways:
Assault by crew members
Drowning
Being hit by falling objects during a storm at sea
Contracting an illness due to negligent exposure to communicable disease or food poisoning
Injuries during a shore excursion
Medical malpractice by on-board medical staff
Injuries sustained in a ship collision or fire
Your Rights Are Limited
Cruise lines routinely require passengers sign lengthy contracts that limit their rights if they are injured. Your contract likely specified a limited time and venue in which you can bring any personal injury, wrongful death, or civil negligence claim. Many cruise lines, including Princess Cruises, require all passengers file lawsuits in California, regardless of where the ship left port. You usually have just 6 months to notify the cruise line in writing of an injury and 12 months within to file a lawsuit.
Contact a Los Angeles Cruise Ship Injury Lawyer
Cruise ship accident cases are notoriously complex. Before speaking with an insurance company, schedule a consultation with an experienced personal injury attorney to explore your legal options and understand your rights. Contact Rawa Law Group today for a free consultation with a cruise ship accident attorney in Los Angeles to discuss your case.
Other Cities That We Service: Long Beach, Glendale, Lancaster, Palmdale, Pomona, Torrance
Escondido, Pasadena, El Monte, Downey, Inglewood, West Covina, Norwalk, Burbank, Compton, South Gate
Carson, Santa Monica, Whittier, Hawthorne, Alhambra, Buena Park, Lakewood