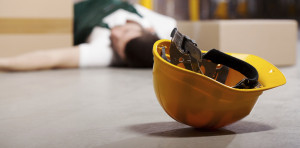 What happens if you were injured by a defective product on-the-job and want to bring a lawsuit against a manufacturer? What if you were injured by a toxic substance, because of employer's gross negligence, or if your boss doesn't carry workers' compensation insurance? These are all questions you may have when you have received a workplace injury or illness. If this is the case, you may not have to rely on workers' compensation to pay for your medical bills and more. Instead, you may be able to outright sue for damages caused by your injuries. The truth is, workers' compensation can't do everything. It won't pay for things like pain and suffering or provide punitive damages to punish an employer when they haven't been following safety standards. This is why it may be in your best interest to consider a lawsuit.
How to Bring a Lawsuit in Specific Areas
So, have you been injured or fallen ill due to one of the previously mentioned reasons and wonder what you can do about it? Now you can find out how to handle a case.
Defective Products: What happens if you were injured because a piece of equipment is inherently dangerous and didn't work properly? Then the manufacturer of the machine or equipment can be held liable, but only through a lawsuit. In this case, you would be compensated for medical bills, lost wages, and maybe even pain and suffering. You may be able to file a claim if your employer forced you to use the equipment even if they knew that it was dangerous.
Toxic Substances: You may also work around toxic substances that can cause severe illness and injuries. Some of the most common substances include asbestos, benzene, chromium compounds, silica, and radium. If the substance can harm you, then it may fall under a "toxic tort" lawsuit. Workers have been successful over the years in these cases because they could receive very serious illness such as cancer and lung disease from being around the substances. You should speak to an attorney as soon as possible because, the longer you wait, the more complicated the issues could become. 
Employer's Conduct: In some cases, an employer may have even hurt you on purpose. This means that you will be able to sue your employer for damages if you can prove your case. Let's say that an employer bumps you out of the way on purpose and you fall, injuring yourself on a piece of equipment and receiving permanent injuries. You would be able to sue the employer out of the workers' compensation system because the conduct was intentional.
No Workers' Compensation Insurance: What happens if your employer doesn't carry workers' compensation? You may be able to sue in court for your injuries. You may be able to score more money than the workers' compensation system would allow; however, you will have to prove that the employer was at fault for your injury, which makes the case a bit more difficult.
Third Party: Perhaps the injury was not due to a product or behavior of the employer. In this case, you will be able to sue another person for damages. If a third party intentionally caused you to become harmed, you should speak with an attorney.
We are there for you in your time of need. We understand how tedious it can be to file a lawsuit and appear in court for your injuries, so we are here to help you through the complex matters. Call us today at The RAWA Law Group so we can get started on handling your case.