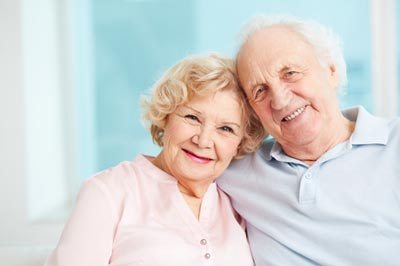 You may be surprised to find that hundreds of thousands of elderly people are abused in nursing home settings every year. The reason? Many of these victims are most vulnerable and may be helpless against their abuser. The sad fact of the matter is that these elderly people are usually being abused by those who are supposed to support and protect them from harm, such as caretakers and other loved ones. There are many different types of elder abuse, explained here:
Physical:

This encompasses every type of physical contact made between the perpetrator and the victim, including squeezing, biting, pinching, kicking, slapping, pushing, shoving, and punching. It can also include any type of restraint on the elderly person.

Sexual:

This type of abuse includes unwanted sexual contact on the elderly individual, forcing the elderly person to undress, or forcing them to watch pornography.

Emotional:

This type of abuse includes humiliating, threatening, making derogatory comments, isolation, and intimidation.

Financial:

In these instances, the abuser will take advantage of the elderly person's assets or income. It may include stealing money out of a savings account, writing checks on their behalf, or pretending to be them for the sake of taking out credit cards.

Neglect:

Neglect happens when proper hygiene, feeding, and nutrition are ignored. (1)
The Signs of Abuse Tell All
Keeping a close eye for the signs of abuse can give you a heads up that things are not what they seem in regards to your loved one's care. Watch out for the signs of all types of abuse. Have you been given odd explanations for serious injuries such as bruises, broken bones, abrasions, and more? Physical abuse might be happening. There are other signs of abuse to watch out for such as dirty clothes, bedsores, unusual weight loss, withdrawal, a strained relationship between elder and caregiver, forced isolation, evidence of venereal disease, money disappearing, bills not being paid, and so much more. By watching for these signs, you may be able to stop elder abuse in its tracks.
If you believe that one of your loved ones is being abused, give us a call today. We can help you with your case and help you and your loved one get the help they deserve.
Resources:
(1) https://www.hg.org/article.asp?id=40628
(2) https://www.caring.com/articles/signs-of-elder-abuse