Westminster Harassment and Discrimination Attorney
Top Rated a Skillful Westminster Harassment and Discrimination Attorney
Westminster Harassment and Discrimination Attorney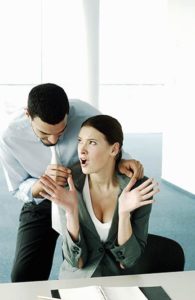 Discrimination on its own is a very wrong practice. Thankfully, there are several Federal and State laws that get violated when discrimination is done in the work place. A classic example of discrimination in the work place would be a case where the employer makes his choice on an important employment decision on the basis of gender, race or sexual orientation, rather than on the applicant's skills, qualifications and job performance. Such scenarios may be combatted by engaging the law, if you or someone you know has been discriminated upon, then you would need an attorney to help you piece your case together. A case of harassment and discrimination can become very messy if not properly handled, you would need an attorney who not just licensed but experienced in order to establish the error in the ways of your employer and bring you the desired outcome.
At Rawa Law Group, we pride ourselves in the amount of attention we devote to every case. Our expert harassment & discrimination attorneys are respected in Westminster and in other parts of California for their exquisite style and the stellar results they have garnered through the years. With hundreds of millions worth of compensation delivered to claimants through the years, we have been able to display our devotion to ensuring that every individual irrespective of their religion, race, gender, age or sexual orientation is treated fairly within and without the work environment. Allow us do same for you.
Contact us via our address below, we would like to be your voice at this time.
Rawa Law Group
5843 Pine Ave
Chino Hills, CA 91709