If you have been hurt on the job, you are likely entitled to benefits under California's workers' compensation program. There are many forms of benefits available under the program and each is calculated separately depending on the extent of your injury, your average weekly wages, and more.
Medical Benefits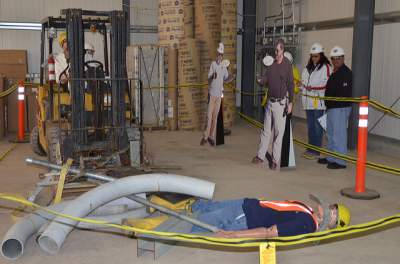 The workers' compensation program offers payment to reimburse you for medical treatment you receive. The amount of this payment must be enough to cover all medical treatments to relieve or cure the effects of the injury with no out-of-pocket costs to you. Until the insurance company denies or accepts your workers' compensation claim, it must pay up to $10,000 of your medical expenses, even if your claim is eventually rejected.
Temporary Disability (Lost Wages)
You may also be entitled to payment to cover temporary disability that prevents you from working. This type of benefit is designed to replace some of the wages you lose when you cannot work while disabled as your employer cannot make you take sick or vacation leave instead of collecting temporary disability benefits. To be eligible for this benefit, you must miss at least 3 days of work.
Under California law, you can be reimbursed for 2/3 of your average weekly wages during the time you were temporarily disabled. This figure considers your average weekly wage plus overtime and any income you receive from another job. There is a cap of $1,128.43 per week for this type of benefit.
Permanent Disability Benefits
Another type of benefit is for injured workers who suffer a permanent disability that prevents them from returning to their job. This benefit is much lower than the temporary disability benefit with a maximum amount that depends on the percentage of permanent disability rating your doctor has given you. The maximum permanent disability benefit is currently $290 per week, which may be received for 3 to 99 weeks.
Job Displacement Benefit
If your employer cannot offer modified job duties to accommodate your disability and you do not return to work for the same employer within 60 days of ending temporary disability, you are eligible for a job displacement benefit for vocational training. This $6,000 benefit is a voucher for educational training that may be used for tuition and other school costs.
Death Benefit for Survivors
Surviving dependents of someone who was killed as the result of a work-related injury are eligible for a death benefit, which is paid as a lump sum of $250,000 to $320,000. Spouses, parents, and minor children may be eligible for this benefit. In the case of minor children, a weekly death benefit is provided until the minor(s) turns 18. This weekly benefit is the same as the temporary disability payment with a cap of $1,128.43.
Many legitimate workers' compensation claims are denied every year. One of the most common reasons for a rejection is the claim was not filed on time. Unfortunately, employers and insurance companies often look for any reason to deny a claim to decrease costs. If you have been injured on the job, an attorney can help you file your claim for benefits or appeal your claim if you have already been denied. Do not give up your right to benefits just because you have been denied.
Contact Rawa Law Group today to schedule a free consultation with an experienced workers' compensation attorney in California to protect your rights and seek the benefits you deserve while you recover.