Temecula Harassment and discrimination attorney
Get an Experienced Temecula Harassment and discrimination attorney
Temecula Harassment and discrimination attorney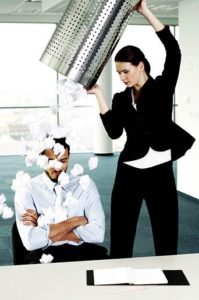 Salaries, benefits and bonuses in the work place are ideally to be given to employees according to their various positions held. Their placement in the office defines the degree of value they bring and how much responsibility they are accorded for the everyday operations of the firm. If as an employee, you are been accorded wages that are beneath what you deserve according to the standards of your place of employment, or you have been unlawfully denied of a benefit or bonus all due to some discriminatory bias that your superiors may have, then it would be wise to seek out expert legal counsel as soon as you can. With the wisdom of a licensed attorney, you would be able to receive guidance on what is expected of you to do, also, your case will be professionally reviewed and optimized so that it yields the outcome that you desire ultimately.
With our premium service at Rawa Law Group, you can be rest assured that your case will be handled with utmost diligence and professionalism. Our harassment & discrimination attorneys are revered in Temecula and its environs for their thorough and yet personal approach. Get the treatment you deserve today, get your voice heard with legal representation like no other. We are committed to reviewing and critically evaluating your case before the proceedings in court, thereafter, you will be served with a relentless and unwavering advocacy in court that is guaranteed to rake in the ideal result.
Reach out to us via the address below, the honor would be ours.
Rawa Law Group
5843 Pine Ave
Chino Hills, CA 91709