Temecula Attorney Services
Temecula Attorney
Incorporated in 1989, Temecula is a city located in Riverside County, California. The city is usually a beehive of activities with tourists making the trip to attend festivals, tourist sites much more. According to the 2010 United States Census, Temecula had a population of 100,097.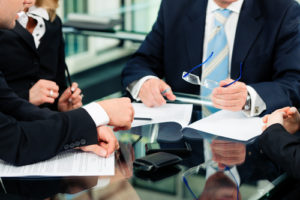 With many tourist sites in the city including the Temecula Valley Wine Country, Temecula Polo Club and others, the city is always lively. Also, there are numerous resorts, businesses, and corporate establishments scattered around the city. While residents go about their daily activities, unpleasant situations like a wrongful death, unlawful termination and others. Often, victims of these occurrences have to go through a legal process to get some form of settlement. Yes, there are several law firms in Temecula, but none matches the proficiency of the Rawa Law Group.
While going about their duties, workers can sustain an injury to the process. This explains why the existing laws created to protect the welfare of workers are important. The employer is expected to provide insurance coverage for their workers, and the insurance firm should oblige in the event of a work injury. However, many workers are left in limbo when they experience an injury while working. Their insurance provider keeps stalling. Workers in such a situation can seek redress through legal channels. Rawa Law Group has been in the business of assisting workers with work injury claims, and we intend extending this service to employees in Temecula struggling with this sort of cases.
A disability can be inconvenient and painful. No one should be discriminated against based on a temporary disability or a permanent one. While there are laws protecting the interest of people with disabilities, there are lots of people who deal with discrimination due to a disability without anything being done. Victims of such situations can sue the erring employer and get compensated heavily for the trauma they experienced. At Rawa Law Group, we have the capacity to handle such cases and assist victims to enforce their rights.
You can slip and fall while moving around a property and get injured. The owners of the property will be held accountable. The accident could be due to their negligence or misconduct. Often, they will try to wriggle away from doing what's right and attempt to play the victim or even blame you for the accident. In such a situation, you can hit them with a slip and fall accident case. Attorneys at Rawa Law Group are willing to assist you in ensuring justice prevails.
While death is inevitable, no one wishes to have their life cut short suddenly especially due to situations that could be avoided. If a loved one has just lost his life in mysterious circumstances, and you suspect it has everything to do with the negligence or misconduct of his employer, a wrongful death case can be brought against those involved. Cases of this kind can be more demanding to prove, but it's not something that's beyond the capacity of the attorneys at Rawa Law Group.
While remuneration to hourly employees is expected to follow the dictates of the FLSA, this isn't often the case. A lot of employers have become fond of failing to fulfill their financial obligation to their employees due to one reason or the other. This is contrary to the relevant laws and those found culpable could be made to pay dearly for their actions. Rawa Law Group can assist you in ensuring your rights are upheld as an employee in any establishment.
Accidents can happen but some are avoidable. Statistics have shown that a significant amount of road accidents are due to the actions or inactions of road users. A drink and driving accident belongs in this category. Regardless of the number of commercials done to sensitive people on the harmful effect of this behavior, accident cases with a drunk driver at the center of the situation are still common. Victims can take the legal route towards ensuring the guilty party pays for his misdeeds. Rawa Law Group has a lot of well-trained attorneys willing to guarantee the driver responsible for such a mishap is dealt with accordingly.
With the number of resorts springing up in Temecula, there's an understated amount of construction accidents involved. Also, the victims are left to fend for themselves without any form of financial or moral support. Construction workers are human beings, and their employers should always consider their wellbeing during the execution of any project. At Rawa Law Group, we are ready to assist victims of construction accidents to get adequate medical care and settlement where applicable.
Despite the level of sensitization campaign done about the importance of having a will or a similar legal document, many people still go about their normal activities without one. And when death comes knocking, their loved ones are confused on the next step to take. Legal documents like a will or a revocable living trust can mitigate untold suffering for those you leave behind on passing away, and it's very easy to create one. While you can carry out this task on your own, you will need an expert lawyer to ensure it's done properly. Rawa Law Group can provide you with an excellent attorney, who will go through your situation, recommend the right legal document and guide you throughout the entire process of creating it.
Many workers have to put in extra hours at their workplace just to make ends meet. The financial reward for their effort is dedicated to taking care of themselves and the welfare of their loved ones. An overtime exemption would often hamper their ability to work longer, and this means no extra money to settle relevant bills. While it's important for employees to be well-informed about overtime exemption, they shouldn't be informed about this clause after they have been made to work in vain. Also, unpaid overtime shouldn't be treated casually. Affected employees should either call the attention of those responsible and if nothing happens, they can take legal action against their employer. Rawa Law Group understands how cases like overtime exemption work in the corporate world, and our seasoned attorneys will gladly get the establishment to do the needful.
For legal advice and representation, get in touch with us through our phone line 1844-444-140, and we will be glad to assist you.
Rawa Law Group
5843 Pine Ave
Chino Hills, CA 91709