Santa Monica Workers compensation attorney
Top rated an experienced Santa Monica Workers compensation attorney
Santa Monica Workers compensation attorney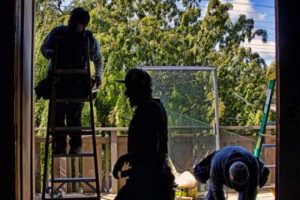 To get your full benefits after a work-related injury, you may want to take the legal route which is the best possible route. However, the worrisome aspect might be finding a lawyer who would give you the needed legal representation and voice to help you win your case.
If you are in Santa Monica, CA, then a recommendable place to check for some of the topnotch injury lawyers is Rawa Law Group.
Rawa Law Group is a superior law firm that has helped families and individuals get their deserved benefits after workplace injuries. We have helped several of these families to get checks totaling several hundreds of millions.
Our practice boasts of more than 55 years of combined legal experience in this practice and also having some of the best personal injury attorneys here in California.
When we work with you, we ensure everything is conducive for you. By offering you free consultation session with one of our top attorneys, you get to receive top-rated legal advice prior to letting us handle your case. This also means you never have to bother yourself about upfront costs until after we have won your case.
We pay close attention to you and ensure you avoid every possible pitfall by giving out sound ethical counsel at no hidden charges. Also, we make sure you are kept updated on the latest strategic play to ensure your case is won.
To ensure there are no hiccups about the schedule, we offer flexible appointment hours and if the need arises, our attorneys are available to make a home or hospital visits.
Do not hesitate to get stellar legal services from Rawa Law Group today. Hire a topnotch workers' compensation attorney in Santa Monica, CA today at our address below.
Rawa Law Group
5843 Pine Ave
Chino Hills, CA 91709