Santa Monica Sexual Harassment attorney
Top rated an experienced Santa Monica Sexual Harassment attorney
Santa Monica Sexual Harassment attorney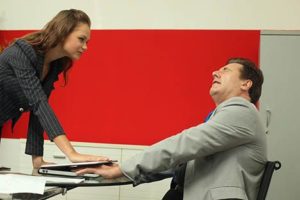 A form of sexual harassment is the Quid Pro Quo kind which represents all cases where a superior figure, one who is in a position of authority (say your employer or supervisor) links a certain favorable workplace action to you indulging him in his sexual urges. Such cases are easier to adjudicate upon when a notable action is taken against you at the workplace as a result of your non-compliance to your superior's schemes. Quid Pro Quo cases happen nearly every day across offices in the United States, regardless of how long it has happened or where you are from, you are implored to speak to a competent attorney as soon as you can so that justice can be served.
At Rawa Law Group, we put your case first, ensuring that all details and facts about it are clearly established and acknowledged. Our careful approach to your case is matched with the excellence of our sexual harassment attorneys in Santa Monica. We boast of having a few of the most respected legal minds in the country who are incredibly well versed with all the many clauses and axioms of premium representation.
We are determined to help you take your case and come out victorious. We would work together to ensure that you are completely and sufficiently compensated for all the distress you have been put through. Reach out to us today and take advantage of our free case evaluation and consultation service.
The pleasure would be ours.
Rawa Law Group
5843 Pine Ave
Chino Hills, CA 91709