Hire Top Santa Monica Attorney
Santa Monica Attorney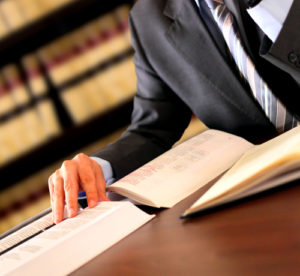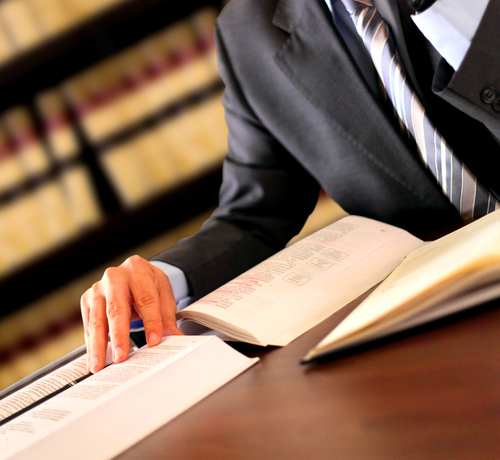 Santa Monica, the young and vibrant city is swarmed with many attractions and commerce sufficient for your every need. if you desire to speak to an attorney here, then you will be spoiled for choice, as the city offers a great potpourri of options as legal counselors and advisers. That said, it is custom for there to be a hierarchy of sorts in terms of legal reputation, success in litigation, client care and follow up amongst other subjects of evaluation. Rawa Law Group, a respected legal enterprise in California is one of Santa Monica's most successful legal firms ever; we have been around for over two decades and in that period we have availed substantial relief and settlements to claimants in the area. We would like to be the one to handle your case, and here are some of the many things you stand to gain from our representation.
Why Rawa Law Group
Rawa Law Group is one of the leading legal powerhouses here in Santa Monica. Our years of marvelous performances have earned us quite the reputation in the legal chatter of the city. It is a fact that there are many legal firms splayed across the city, but we heartily implore you to let us handle your case and manage your legal affairs, for these reasons and lots more;
We are a firm that has seen it all and witnessed all that we possibly can in our two decades of active involvement in the legal scenes in California. This insight and experience have placed us in a unique position of competence and worthiness for every case. We know what to do and how to go about your representation in order to avail you the best result.

Our attorneys at Rawa Law Group include some of the nation's most respected legal practitioners who have been tested and proven competent in both training and hands-on experience. They are the reason why we have been able to recover settlements worth hundreds of millions through the years and we would like to avail their expertise in working with you.

We aim to achieve the desired results in the most thorough, complete and ethical way. One of our founding principles is integrity, we judiciously address the cases of our clients, painstakingly going over the files and records for the good of our clients.

We are committed to making the series of hearings and proceedings as convenient for you as possible. Our attorneys are prepared to meet you at your place of work, hospital or at home in order to help you get your case started.

We will keep you in the loop with every new development every step of the way. Our representation is client-inclusive; we will keep you in the loop with each development arising in your case, always contending for your good and your best interest.

We offer our consultation and case evaluation services completely FREE of charge. We understand how trying the period may be for you; this is why we have committed ourselves to offer you the very best legal service for absolutely no charge.
Rawa Law Group is a five-star hub of legal excellence in California. In our twenty years of service, we have enlivened the hopes of claimants across Santa Monica, helping them get closure for the circumstance they have been through, and also received a compensation to help them get through the rough patch and as a consolation for their ordeal.
You would be happy to know that our attorneys go out of their way to ensure that you receive the best representation possible. We are willing to get expert investigators, analysts and other relevant professionals in ensuring that your case in professionally treated.
With the unwavering labor and attention of our attorneys, along with the generous utilization of our resources, we assure you that we will avail you with the best service you have ever had, that will go the extra mile to ensure that you get the attention and treatment you deserve.
Best Personal Injury Attorneys in Santa Monica
One of our watchword at Rawa Law Group is careful devotion. We are happy to give our clients the very best of our attention and our service in working to ensure that their dream comes to pass. We absolutely take our time to go through the details carefully; making sure that every subject of their representation is addressed and well documented for their good. This is a key aspect of our representation that has contributed largely to the success we have recorded through the years.
To add to this, we also do not levy our clients for the consultation services we provide. We believe that ensuring our clients are well appraised about what is expected of them and how best to handle the proceedings of their case is an important part of the attorney's responsibility; this is why we don't mind going out of our way to educate and counsel our clients in their case.
Sexual Harassment
If you have been sexually harassed at your workplace, then trust our attorneys to help bring your harassers to book for their actions. We will work towards not only getting you a compensation but also ensuring that such actions are discouraged from happening in the future.
Construction Accident
If an accident occurs in the line of duty at a construction site, such occurrences would require a careful analysis of the causal factors. Our attorneys will help you build a solid case that will help you receive the compensation that you are due.
Death Claim at Work
Our attorneys can help you put together an air-tight case that will see to it that those responsible will be brought to book for their actions and that a good compensation is paid to the loved ones of the victim.
Allow us to avail you of our premium representation services today, we would be thrilled to represent you and help you get the attention that you deserve. Our attorneys are available to take a look at your case right away, call our TOLL FREE number 1-844-444-1400 to schedule a consultation today.
Rawa Law Group
5843 Pine Ave
Chino Hills, CA 91709