The Best Riverside Ca. Bus Accident Attorney
While traveling by bus is typically safer than driving a car, bus accidents can be very serious. In 2009, the most recent year for which data is available, more than 1,100 people were hurt and 23 were killed in California bus accidents. RTA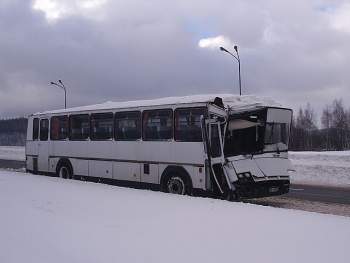 accidents, school bus accidents, and charter bus accidents are all too common in the Riverside area. Sadly bus accidents sometimes happen to be involved with train accidents and that is when the fatalities can really add up.
Bus drivers and bus line operators have a duty to provide hazard-free transportation to Riverside residents. If you have been the victim of a public transportation accident, you are entitled to compensation for your injuries.
Bus Accidents in Riverside
Bus accidents can be very devastating because they usually involve many passengers who do not have airbags or seat belts in vehicles prone to flipping. Buses in Riverside are usually involved in collisions with other vehicles and sometimes pedestrian accidents, but buses can also stop suddenly, lose control, and malfunction which can hurt onboard passengers.
Common injuries in Riverside bus accidents include fractures, whiplash, nerve damage, torn ligaments, spinal cord injuries, traumatic brain injuries, and lacerations.
California Bus Accident Liability
There are many potential reasons for bus accidents, but negligence or driver error is often to blame. Sometimes bus drivers speed, disobey traffic laws, or drive while under the influence or distracted. The state of California has very strict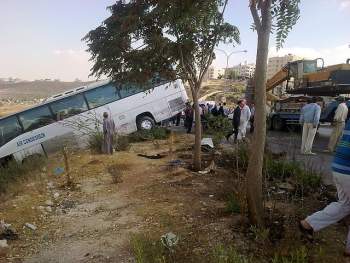 standards for bus drivers who are required to show the utmost care and diligence to protect people. Drivers who were reckless or negligent are liable for injuries in a bus accident.
Sometimes the driver is not to blame, however, as the bus itself may have malfunctioned due to poor maintenance or a defective part. Research has suggested that improper maintenance is a factor in many bus accidents involving school buses and charter buses in the Riverside area. In some cases, drivers are simply not trained well enough or are too inexperienced, in which case the bus company may be liable.
When a bus is operated by a government entity, such as RTA buses and school buses, victims will find their case becomes even more complicated. California law requires that you file your claim within 180 days. If your paperwork is not filled out properly or missing information, it is entirely possible to miss this important deadline for compensation.
Contact a Riverside Bus Accident Injury Lawyer
If you have been hurt in a bus accident involving a charter bus, school bus, or RTA bus, it is important to take action quickly to preserve your rights. A California bus accident attorney can help you understand your legal rights and options and pursue fair compensation for your damages.
Contact Rawa Law Group today for a free consultation with an experienced bus accident attorney to discuss your case.
Other Cities That We Service: Moreno Valley, Corona, Murrieta, Temecula, Hemet