Top Rated a skillful Rialto Pedestrian Lawyer
Rialto Pedestrian Lawyer
If you are a regular pedestrian in Rialto, CA, you're automatically vulnerable to pedestrian accidents. It could be because of the bad public transportation or simply the population distribution. Sometimes it might be caused by fatigue from drivers who have to drive several hundred miles every day or share negligence from them. Whatever the case, you do not have to suffer the pains of the accident in vain. You should fight for justice, you should push for your compensation, and you shouldn't do these without the help of an attorney.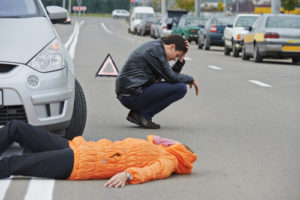 Are you at sea as to where to hire a well-trained pedestrian lawyer Rialto, CA? We bring you Rawa Law Group.
In California, there are no better pedestrian lawyers than the team we have at Rawa Law Group. They are well trained and dedicated to their careers. We have several testimonials and testimonies from several families in Rialto whom we have helped find their feet after a tragic accident.
We provide personalized legal services and because each accident case is unique, we find the best possible ways to help our clients out of their lacuna.
You would be notified about the dynamics of your case and what you need to know from the beginning to the end and you will be given useful legal counsel so you don't run into legal complications in the future.
We have the liberty to visit our clients at their hospital or home in severe cases or give flexible appointment hours for the busy ones. Contact us today and take advantage of our free case review.
Any time you come to our address below, a trained attorney will speak with you.
Rawa Law Group
5843 Pine Ave
Chino Hills, CA 91709