Pomona Slip and fall accident attorney
Find the help of an Experienced Pomona Slip and fall accident attorney
Pomona Slip and fall accident attorney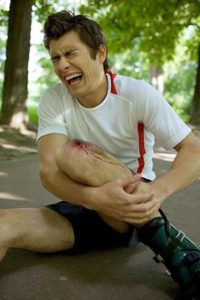 If you slip and fall, you might end up sustaining serious injuries. You can even be maimed for life. We have heard of cases where people slip and fall and the worst happened, death.
If you're not dead, you're lucky and you can file a 'slip and fall' accident case against the owner of the property, assuming it was a result of their negligence on the safety condition of their property. Some unsafe conditions of these properties may include wet and overly smooth surfaces, defective balconies or poorly lit stairways. You should let a reliable injury attorney help you.
If you're in Pomona, CA and are looking for a place to get a reliable slip and fall attorney in Pomona to help you win your case, then come to us at Rawa Law Group.
We are a stellar legal agency that has some of the most accomplished injury attorneys here in California. We have more than 50 years of combined legal experience and have helped Pomona residents in winning their 'slip and fall' accident cases that has seen them get settlement running into several hundreds of millions.
Our services are easy to hire. We do not charge any consultation fees. We will investigate your case for free. We will also give you useful legal counsel for no hidden charges. We would only require payment after winning your case.
We ensure we keep you notified of everything that happens as we work on your case. In case you are uneasy because of your schedule, we also give flexible appointment hours. We sometimes let our attorneys make home/hospital visits if it is necessary.
To maximize your claim, hire a reliable slip and fall accident attorney in Pomona, CA by coming to Rawa Law Group address as seen below.
Rawa Law Group
5843 Pine Ave
Chino Hills, CA 91709