Seek the help of an experienced Pomona Pedestrian Lawyer
Pomona Pedestrian Lawyer
Accidents are always what they are – accidents. No one expects it to happen until it does. When they do, they are accompanied by great distress, sometimes the death of the victims. Accidents between two vehicles are understandable; however, when it is between a car and a pedestrian, the latter stands no chance. It would amount to luck for a pedestrian to go unhurt after being hit by a moving car.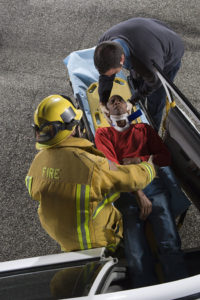 You reserve the right to be compensated for your pains after an accident – for your lost wages, present and future medical bills in severe cases and also the inconveniences you must have gone through. The process is a legal one and can be confusing sometimes hence the need to seek the help of a lawyer.
A reliable lawyer can be met at Rawa Law Group, a five-star legal consulting agency in California. Here you will meet with some of the best personal injury lawyers you can get in the state with at least five decades of experience in this practice.
At Rawa Law Group, our watchword is advocacy for injured citizens and we are relentless about it. We have helped thousands of Pomona residents in making claims and receiving compensations of several hundred millions in dollars and you cannot be an exception.
We give a free review of your case and begin necessary actions immediately, only making any charges after successfully winning your case. We are also predisposed to have flexible appointments with our clients as well as meeting them in their homes or otherwise, their place of treatment.
To hire a reliable pedestrian lawyer Pomona, CA, come to Rawa Law Group. Our office address is seen below.
Rawa Law Group
5843 Pine Ave
Chino Hills, CA 91709