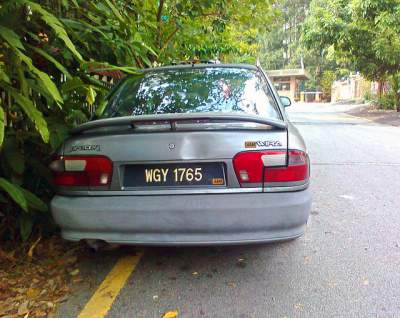 To better understand some of the legalities behind ridesharing, you must first understand what this modern mean of transportation is. Ridesharing is when two or more people are sharing a trip via carpooling, and the passenger is paying for services. Rideshares work as far as convenience as well as burning less gasoline, saving on parking, and the added benefit of company. Uber and Lyft are two very common types of ridesharing found in the news today. (1)
Accident Liability in the World of Ridesharing
Ridesharing, of course, cannot happen without specific types of insurance as it is a service involving vehicles. In California, a driver must be carrying a minimum of $50,000 per person and $100,000 per accident of liability when they do not have a passenger in the vehicle. Uber and Lyft maintain an additional $200,000 of coverage on top of this. However, all of this changes when the driver picks up passengers. After passengers, the driver is required to carry $1 million of liability insurance coverage as well as $1 million in uninsured/underinsured coverage.
This may sound high to you, but that is not the case – because many people who are involved in serious car accidents will see well into the hundred thousands or millions of medical bills. There are many different types of damages that somebody might receive after a ridesharing accident, all the way from hospital bills to future medical treatment, long term-care, lost wages, and pain and suffering.
Various Types of Insurance Policies Through Ridesharing
There are various pieces of insurance policies regarding ridesharing after you have been involved in an accident. Here are examples of a few:
Liability: This part of the policy covers damage to other cars and people who were involved in the accident. There is no deductible when it comes to claims of liability.
Collision: This covers damages to the driver's own vehicle and there will usually be a deductible, but not all the time.
Medical: Medical will cover the driver and anybody else in the car at the time of the accident. This occurs after assignment of fault. (2)
Over the recent years, there have been many cases where liability was unclear when the driver was on call but not actually transporting a passenger, like cases where pedestrians are involved. In the case of an Uber accident where a driver was charged with manslaughter after a pedestrian walked out on the road, Uber denied liability because there was no passenger at the time. Often times, victims will find that it is tedious and complicated to attempt to obtain compensation for their injuries. This is largely due to the laws and regulations that determine car accident fault for ridesharing companies. (3)
It is expected that, as the years go on, car ownership will become a slight thing of the past. Ridesharing has taken many vehicles off the roads as people continue to share services and this is determined to continue well into the future. No matter what the case, it is important to speak to an attorney about your case if you have been injured in a ridesharing accident. Call us today for more information, you can contact us at the following number 844-444-1400.
(1) https://workingmoms.about.com/od/workschedule/f/What-Is-A-Ride-Share.htm
(2) https://therideshareguy.com/how-to-handle-rideshare-insurance-after-a-car-accident-with-uber-or-lyft/
(3) https://accident-law.freeadvice.com/accident-law/accidents-in-the-news/who-pays-when-uber-or-lyft-driver-causes-accident.htm