Orange County's Renowned Swimming Pool Accident Lawyer
Swimming pools are a popular way to beat the heat in Orange County, but they can pose a risk to children and adults, swimmers and non-swimmers alike. A day of fun in the pool can quickly turn to tragedy if there is a drowning accident or diving pool injury. This kind of nightmare happens too often when pool safety regulations are not conscientiously followed. Pool accidents can leave victims, especially younger children, with such catastrophic injuries that their lives and those of their family will be forever changed.
California has more swimming pool-related injuries and deaths than any other state in the nation. Pool drowning in California is the second-leading cause of accidental death for children 14 and under. According to the U.S. Consumer Product Safety Commission (CPSC), more than 500 children under five are drowned in swimming pool accidents every year while another 3,000 are treated in emergency rooms for pool-related injuries.
Despite the headlines and frightening statistics, many pool owners in Orange County do not invest safety measures that can prevent accidents. Failure to carry out frequent & thorough inspections can allow for dangerous conditions:
Lack of or damaged pool ladders preventing easy exit
Non-working pool lights
Missing safety equipment such as throwing ropes with attached buoys and Sheppard's hooks
Unclear or murky water
Infrequent or inadequate pool upkeep
Overcrowded pool
Untrained, too few or negligent lifeguards
Pool security fence in disrepair
Defective self closing and self latching gates
Missing safety lines separating the shallow and deep ends of the pool
Near Drowning and Pool Accidents in Orange County, CA
While hundreds of children are killed in pool accidents every year across the country, thousands are injured in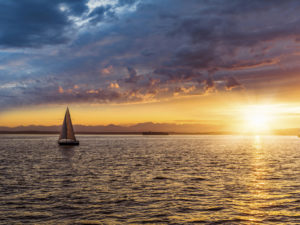 near-drowning accidents. It is estimated that up to 20% of children who survive a near drowning will suffer from permanent, severe neurological problems. These injuries can leave victims in a permanent vegetative state and require lifelong medical care.
Drowning and near-drownings are not the only accidents associated with swimming pools in California. Other injuries may result from slip and fall accidents, chemical injuries, and diving accidents. About 10% of the 10,000 spinal injuries that occur in the U.S. every year are attributed to diving accidents while nearly 13,000 people are hospitalized due to diving injuries every year.
Who is Liable for a Swimming Pool Accident in Orange County?
It is not just the adult responsible for watching children in the pool who may be liable for a swimming pool accident. California has strict premises liability laws and a pool owner may be held responsible for injuries, even if the pool users were not invited onto the property, if the pool owner did not maintain a safe environment or install required safety features.
Liability in a swimming pool accident depends on the nature of the accident as it may involve products liability, premises liability, or negligence.
Premises Liability
Premises liability in California means that a property owner is responsible for injuries caused by hazardous property conditions that the owner should have known existed.
Products Liability
Products liability does not require that any person was negligent. In this case, a manufacturer or seller may be liable for injuries of a defective pool or pool equipment that caused injury or death.
Negligence
Someone may be liable for a swimming pool accident if his or her negligence led to the accident. Under California law, negligence means failing to take (or not take) actions that a normal person would have under the circumstances. Sometimes a third party and not the property owner's negligence led to a drowning or accident.
Contact Us Today
If you or someone you love has been injured in a swimming pool accident in Orange County, California, contact an experienced personal injury attorney at Rawa Law Group today. A knowledgeable pool accident lawyer can help you protect your rights during such a traumatic time and help you recover compensation for medical costs, pain and suffering, and more. Contact a Orange County pool accident lawyer at Rawa Law Group today for a free consultation to discuss your case.
Other Cities That We Service: Santa Ana, Anaheim, Irvine, Huntington Beach, Garden Grove, Oceanside
Orange, Fullerton, Costa Mesa, Mission Viejo, Westminster, Newport Beach