Ever been in dire need of a reliable motorcycle accident attorney after an accident? Have you ever had lawyers who couldn't deliver on your case? Not to worry. Here is Rawa Law Group to the rescue.If you are in Orange, CA and unfortunately involved in a motorcycle accident, our attorneys at Rawa Law Group are just one call away from you.
We have a standby team of reliable motorcycle attorneys who have more than 55 years of combined experience in the business. These attorneys rank as some of the best accident attorneys in California.
Rawa Law Group has a reputation for fighting on behalf of the injured and has been successful over the years. With our client-first service, we ensure that we do not receive any form of payment from you until your case is done with. We also ensure that we offer good legal counsel to help you in the future without any hidden charges.
To help maximize your accident claim settlement, we ensure that we work closely with you even if it means keeping you updated about your case and making a home or hospital visitations.
When you reach out to us at Rawa Law Group, you enjoy our free case evaluation, flexible appointment hours, strong legal presence and individual attention from one of our team of experienced accident attorneys.
The Elite Motorcycle Accident Lawyer in Orange County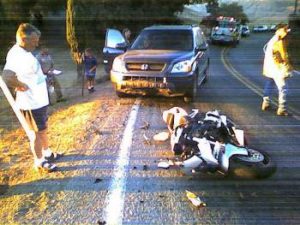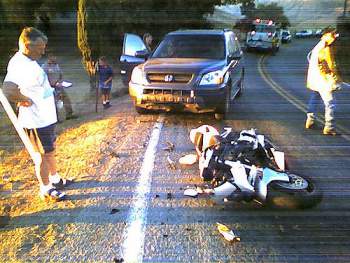 With more than 800,000-registered motorcyclists, California has more licensed motorcyclists than any other state in the country. Of course, this is no surprise given the beautiful weather and scenic roads in Southern California. California is also more attractive due to its lane splitting law that allows motorcyclists to ride between traffic lanes to pass slow traffic. This is legal yet risky for motorcyclists. Motorcycle riders are among the most exposed motorists on the road and generally suffer more severe injuries and higher fatality rates. According to the government statistics, motorcycle accidents are 35 times more likely to result in death than other road accidents. If you or your loved one has been injured in a motorcycle accident, a motorcycle accident attorney in Orange County can help you protect your rights and pursue fair reimbursement for your injuries and losses.
Reasons of Orange County Motorcycle Accidents
There are many factors that contribute to motorcycle accidents in Orange County. Even very safe motorcyclists can get into an accident due to other motorists' mistakes.
Head-On Crashes Head-on crashes with a vehicle are frequently fatal to motorcycle riders. More than 56% of motorcycle fatalities involve collisions with other vehicles. In 80% of these crashes, the vehicle hits the motorcycle from the front.
Vehicle Making a Left-Hand Turn When cars are making left-hand turns, it creates the most vulnerable situation for a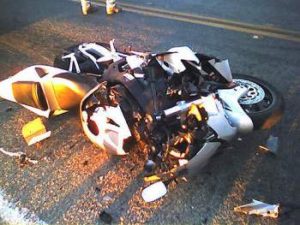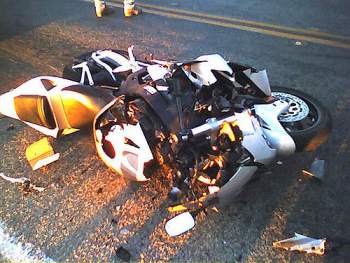 motorcyclist. According to a recent study, 42% of motorcycle accidents involve a car or vehiclemaking a left-hand turn. These collisions usually occur when the motorcycle is traveling straight through an intersection, passing a vehicle, or attempting to overtake a vehicle. Motorcyclists are often difficult for drivers to see while turning. In most cases, a vehicle that collides with other vehicle while making a left-hand turn is found at fault, but the motorcyclist may be at least partially at fault if the rider was speeding or traveling in the wrong lane.
Lane Splitting In lane splitting, a motorcyclist drives between two lanes of slow or stopped traffic and it is legal in California, but it can lead to a disastrous collision. There are many reasons lane splitting can be a reason for accident, including the closeness of vehicles to the motorcycle, difficulty maneuvering, and those cars not expecting a vehicle passing them that closely.
Speeding and Alcohol Close to 50% of all motorcycle accidents involving a single motorcycle are the result of speeding or driving under alcoholic influence. These accidents are more likely to result in death or severe injuries than car accidents.
Collision with a Fixed Object 25% of motorcycle mortalities are caused due to a collision with a fixed object. These collisions are deadly as the rider is likely to be thrown from the bike.
Road Hazards Motorcycles are more vulnerable to road hazards like uneven lane heights, slippery pavements, potholes, other objects, gravel, and dead animals than moving cars and create same situation for the motorcycles as the fixed objects.
High Performance Bikes High performance motorcycles like sport and super-sport bikes are the new top reason of motorcycle accidents as they are built for high speeds of up to 160 mph. Most young drivers under the age of 30 prefer sport motorcycles; they have less experience and are less cautious.
Contact a Motorcycle Accident Attorney in Orange County
To protect your rights and to seek maximum reimbursement for your injuries, avoid speaking to the insurance company directly without talking to a personal injury attorney in Orange County. The insurance company will seek to pay you as little as possible to settle your claim, and the settlement may not even cover your losses. Contact Rawa Law Group today for a free consultation with an experienced motorcycle personal injury lawyer in Orange County who will help you to review your legal options and rights.
You can hire a reliable motorcycle accident attorney Orange, CA if you hit our office at:
Rawa Law Group
5843 Pine Ave
Chino Hills, CA 91709