Orange Harassment and discrimination attorney
Seek the help of an experienced Orange Harassment and discrimination attorney
Orange Harassment and discrimination attorney
Wise employees know how to combat less than ideal conditions in their place of employment. In a case where they are being harassed with subtle jeers and stereotypical jibes about their race, sexual orientation or any other subject, they know how important it is to speak to a lawyer in order to get the needful guidance that will always place them in the right side of the law for all the actions that they will need to carry out. A competent harassment & discrimination attorney in Orange will help them in filing initial complaints and taking the necessary records that will come to be very useful in court. Such attorneys will go further to avail harassed employees their wisdom and give them a solid representation in court.
At Rawa Law Group, we have the capacity to carry on your case with an inimitably exquisite approach that is guaranteed to rake in the desired results. Rawa Law Group is a revered law firm in California that has been an active player in the legal scenes for over two decades. Our mode of operation which is spelled out by an unwavering devotion to our clients, an acute eye for details and a relentless representation in court has earned us accolades after another. We have successfully delivered hundreds of millions worth of compensation to many glad clients in the period and we would like to do same for you.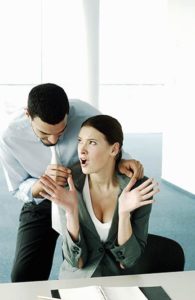 Do note that with us, you are not required to make any financial commitment at the start, once we become your attorneys of choice, we commit the wealth of our resources in delivering you the victory that you desire and we only get paid when we have successfully won some money for you.
Reach out to us today, we would be honored to hear from you.
Rawa Law Group
5843 Pine Ave
Chino Hills, CA 91709