Ontario Wrongful Death Attorney
Top rated a competent Ontario Wrongful Death Attorney
Ontario Wrongful Death Attorney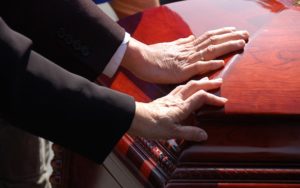 The responsibility of drivers is to ensure that the vehicles are operated safely, and if a driver was to flout any of the established rules of safe driving namely; no texting while driving, no answering of calls, no driving under the influence of alcohol and so on, he is to be held responsible in the event of an accident that leads to the death of any of his passengers by means of wrongful death claim.
For this purpose, you would require the services of an expert attorney, one that is well versed with all the clauses of law. That's an attorney that is not only skilled but experienced, that has empathy and can understand what needs to be done for the case to be won. This is where Rawa Law Group comes in.
Rawa Law Group is a body of highly skilled and experienced legal representatives who are great in the art of placing and defending the case of clients before a judge and a jury and winning it! The city of Ontario, CA has benefitted from our stellar services over the years, we have managed to rake in several millions worth of settlements for our clients.
What's more? You don't need to wait to have enough money before requesting our services, we are committed to taking up your case, being your voice and defending you up until your case is won, at which time you can then make payments. Our counseling sessions are flexible, you can fix appointments to suit your schedule, we are ready to work with you.
Contact us via the address below, we will be thrilled to hear from you.
Rawa Law Group
5843 Pine Ave
Chino Hills, CA 91709