Ontario Work injury attorney
Find an experienced Ontario Work injury attorney
Ontario Work injury attorney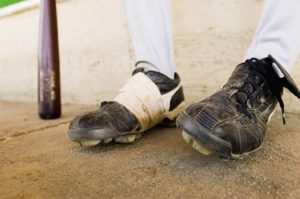 In order to be well compensated for a work injury, such things as a medical report and accident details are needed, not to mention a qualified attorney. In many cases, meetings are held between the employer and the claimant, in the presence of their attorneys, where an amount is agreed upon as compensation. There are however many cases as well in which these talks lead to no agreements. In these cases, the issue is then taken to court.
It is best advised that once the matter goes to court, the service of a qualified attorney is employed if you haven't already so that your case is best represented. A qualified attorney is useful as he has the necessary experience needed to go through legal proceedings. He can help you understand these proceedings and you can be assured that your best interest is placed before anything else, that, being a professional code.
An integration of a personal approach with our individual clients, in our 55 years of combined experience, in helping them get the appropriate compensation for whatever work injuries incurred, has made us at Rawa Law Group, your best-qualified contact for a work injury attorney in Ontario.
We understand that each case with a client is unique, so we ensure to make everything easy and accessible for you, with flexible hours of visit, for each session. The consultation sessions are made to suit you, with visits to the hospital or home, depending on your condition, also arranged, while working relentlessly to make sure that you are properly compensated.
Rawa Law Group
5843 Pine Ave
Chino Hills, CA 91709