Ontario Slip and fall accident attorney
Get the help of a knowledgeable Ontario Slip and fall accident attorney
Ontario Slip and fall accident attorney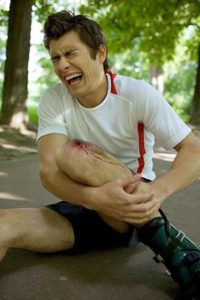 Slip and fall accidents are becoming a frequent occurrence, in fact, these types of accidents have become so normal that they are registered in their hundreds of thousands everywhere by paramedics and health centers. But what causes such accidents? Truth is, they can be caused by your negligence and carelessness but a good number of these cases are caused by defects on properties which means, they are caused by the negligence of property owner. If you have sustained an injury as a result of a slip and fall caused by the negligence of another, you are within your legal rights to file a case for a slip and fall accident.
To successfully file a slip and fall accident case in Ontario, CA you need the legal prowess of slip and fall attorney in Ontario which means you need to head over to a reliable law firm to discuss your case. We at Rawa Law Group have our doors open to you as we are a reputable law firm who have a strong commitment of fighting for the injured. We are always ready to put our combined legal experience of over 50 years to help claimants in Ontario receive adequate and the maximum settlement applicable.
Our 5-star legal service comes with free case evaluation, investigation of the cause of the slip and fall accident and generally being supportive and attentive while trying to be the best legal advisors which you need. With lawyers who are passionate and show emotions for these injured people, you can be sure that we will bring your case before a law court and argue for your benefit ensuring you walk out with a settlement. If you are interested in having a reliable and adept slip and fall accident attorney in Ontario, be sure to contact us.
Rawa Law Group
5843 Pine Ave
Chino Hills, CA 91709