Ontario Pedestrian Lawyer
Get a professional Ontario Pedestrian Lawyer
Ontario Pedestrian Lawyer
It is a known fact that walkers on the roads of Ontario are vulnerable. Walkers or pedestrians are more vulnerable because they are not protected unlike the occupants of a car who'll have airbags, seatbelts and several pounds of metal to reduce the impact of a collision. These accidents might be due to the negligence of the car driver and that is why it is important that the law protects the rights of the pedestrians and finds a way to make up for their pains.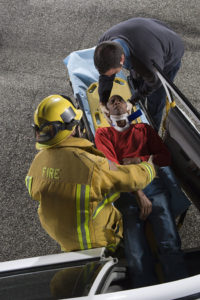 According to the law, you should be compensated (in cash) for your distress. This will offset all medical bills and lost wages. You cannot achieve this on your own without the aggressiveness and relentlessness of a reliable pedestrian lawyer.
To hire a reliable pedestrian lawyer in Ontario, just come and talk to us at Rawa Law Group.
Advocacy for the rights of the injured is our watchword. We will help you pursue and obtain justice.
We are not a regular firm but a superior legal firm that possesses a team of the most experienced pedestrian lawyers in the city. We have more than five decades of experience in this practice and have practically seen it all. Since each accident case is unique, we supply you with services specially tailored for your case. You will get full attention from one of our lawyers who will see off your case.
Consulting us is free. You will only pay after we have won your case. You will also find our flexible appointment hours comfortable.
If you're still wondering where to hire a reliable pedestrian lawyer Ontario, CA, contact the following address.
Rawa Law Group
5843 Pine Ave
Chino Hills, CA 91709