Seek the help of an experienced Ontario Attorney
Ontario Attorney
Ontario has always been known for the fun it delivers to families and individuals with the many centers for entertainment, fun, and leisure it has. The city of Ontario was made from scratch as a model colony – this means that its development and innovation was planned and prepared for in advance intentionally. The city which operates a Council-Manager form of government is one of the finest cities in the state of California, and features of some of the biggest attractions in the state.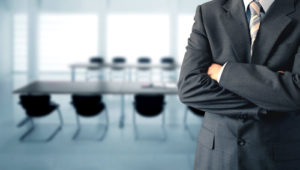 Ontario like most major cities in California has lots of firms and businesses littered across the streets. There always existsmultiple options for every service needed. If you desire to be carried on any legal matter, the city of Ontario offers various options for you to choose from. Nonetheless, for the sake of your case, it would be much better to call on the services of tried and trusted professionals. This is where Rawa Law Group comes in; we are a foremost legal enterprise that has worked tirelessly in the past two decades to bring joy and hope to the lives of claimants in the area by engaging the law on their behalf.
Our services are premium and have been recognized to be amongst the best around. We would be honored to represent you exceptionally and to help make our case, here are a few reasons why we strongly believe we are the best brains for your case and none other.
Why Rawa Law Group?
Legal issues require the consideration of experienced attorneys that can handle them properly as well as deliver greatly. While assessing a firm's competence, factors such as experience, reputation, packages or payment costs and customer reviews are obvious elements. We are proud to announce that at Rawa Law Group, we are perfect in all these aspects. Here are some reasons why we are the best for you:
Rawa Law Group specializes in the continuous struggle for the rights and privileges of its clients. We have attorneys who are willing to go deeper in the provisions of the law to establish your case and your law.
You will have unlimited access to our attorneys who have had the best experience on the legal scene in California. Our attorneys are there to answer each of your questions. They will also give you practical advice on how to best manage the events leading up to court hearings.
At Rawa Law Group, one of our objectives is to ensure that everything is done in the best possible way for our clients. This includes organizing consultation meetings based on planning and meeting you in the hospital, at the office or at home, depending on the situation.
We are full-fledged professionals, ready to offer you the best legal service. We will not go against the law and will not involve practices that could endanger your cause, but we will use our capabilities and resources for your own good. We can also assure you that there will be no secret or "surprise" charges on our part, as integrity is one of our watchwords when we work with you.
You will be informed all through the series of phases and steps your case will take. Our attorneys will accompany you, inform you, guide you and provide you with regular updates and status reports.
You can benefit from our attorneys who have more than 55 years of significant legal experience. They will strive to ensure that the desired result of their activity is guaranteed.
As a legal firm, Rawa Law Group has earned an excellent reputation and affluence in Ontario during our two decades of operation. With each successive victory and stellar performance, we lead the legal train in the region. Our attorneys are among California's best, with stellar performances and impressive records over time. They are all available to work with you.
It might interest you to know that we run a contingency payment plan that does not require you to make the payment before we take care of your case. You get to pay us only when we have fulfilled our promise of excellence. This is in keeping with our promise of convenience to our clients.
Free Consultation and Education
At Rawa Law Group, we do our best for our clients. The belief here is that every client who seeks legal action should be adequately informed of the impact of their decision and should be directed and well guided on the best way to deal with their case. The series of meetings and sessions in which our legal wisdom will be used for our clients is called Consultation and we offer them free of charge to our clients.
Our attorneys are competent in almost all legal representation matters and will undoubtedly provide excellent results. Some of our areas of expertise include:
Pedestrian Accident
Our attorneys have helped countless pedestrian accidents' victims get the treatment and attention they deserve. This is done by carefully managing their cases, carefully evaluating their stories, while respecting the provisions of the law, we have secured millions of settlements for claimants in the area.
Wrong Termination
If you think you have been fired illegally from your workplace, we can help you! Our attorneys can help review your case and making your employers face the wrath of the law for their unjust actions.
Dog Bite
Dog owners are responsible for ensuring that their pets do not cause damage to property or persons by taking appropriate containment measures. If a dog owner's negligence has caused you to suffer, our Rawa Law Group attorneys can help you prepare a solid case that ensures that pet owners are brought to book and that you get compensated for injury caused by their dogs.
We hope to provide you with the true definition of impeccable legal representation. Our highly qualified support staff and our attorneys are available for your service. It would be an honor for us to take charge of your case. Contact us today by visiting us or simply call our TOLL-FREE number 1-844-444-1400 to schedule the consultation session.
Rawa Law Group
5843 Pine Ave
Chino Hills, CA 91709