Norwalk Wrongful Death Attorney
Seek the help of an experienced Norwalk Wrongful Death Attorney
Norwalk Wrongful Death Attorney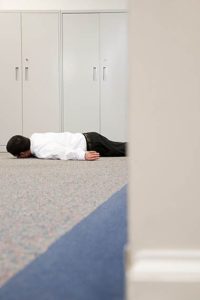 Much depression arises from the loss of a loved one via natural causes. However, this may become mixed with anger when it could have been avoided assuming the third party was more attentive to the safety rules. Your burdens may become doubled because of the financial implications of the loss. It is a good idea to file a 'wrongful death' lawsuit and let an experienced attorney handle the case.
If you are to hire one in Norwalk, CA, then you should come to Rawa Law Group.
Rawa Law Group is a stellar legal agency in California. We have built a reputation for ourselves in helping families gain compensation for the wrongful death of their loved ones. We have more than 50 years of combined experience in this field.
We take pride in having some of the best wrongful death attorneys in California that have made a name for themselves.
Our attorneys are always at your beck and call. Hiring our service comes with no initial/upfront cost. We offer a free consultation and case evaluation. We can only request payment when your case is done. We also offer our clients free legal advice.
When you come to us, we ensure you have the legal presence in your case by keeping you informed from the beginning to the end. We do not make any move without telling you about it. Our attorneys are trained to be very attentive and cooperative.
You do not need to worry about your schedule as we offer flexible appointment hours to our clients. We may even make home visitations if need be.
It is advisable that if you want to hire an experienced wrongful death attorney Norwalk, CA, you should walk into our office at the address below.
Rawa Law Group
5843 Pine Ave
Chino Hills, CA 91709