Norwalk Workers compensation attorney
Top rated a skillful Norwalk Workers compensation attorney
Norwalk Workers compensation attorney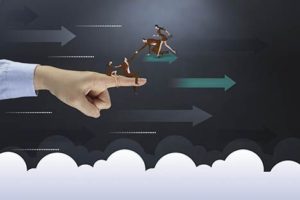 If you are a victim of injury or illness that is work-related, you may be contemplating if you should get in touch with an attorney or not. However, you might be able to handle it alone if the case is a minor one. If the case is complicated, like your employer or insurance company denying the injury was work-related or your benefits being toiled with, you can alert an aggressive workers' compensation attorney to help you walk that path and come out victorious.
For plaintiffs in Norwalk, CA who are looking for an attorney to represent them, Rawa Law Group has a team of topnotch worker's compensation attorneys ready to work your case and ensure you get compensated.
When you choose Rawa Law Group, you are sure of a superior legal representation as our law agency has a track record of being one of the most revered and efficient agencies in handling personal injury cases like this. We have some of the finest and most aggressive attorneys in the whole of California who have a combined experience of more than 55 years in the practice.
We have helped families in gaining a full compensation amounting to several hundreds of millions and you can be sure that we would fight till you are compensated for your workplace injury should you come to our firm. We will investigate your case for free and give you sound ethical counsel to keep you from potential pitfall at no hidden charges. The best part is we won't collect a dime from you till we have successfully helped you earn a reasonable settlement.
If you find yourself in a complex situation regarding your workers' compensation benefits, do not hesitate to come to Rawa Law Group to hire a topnotch workers' compensation attorney in Norwalk, CA.
Rawa Law Group
5843 Pine Ave
Chino Hills, CA 91709