Newport Beach Pedestrian Lawyer
Seek the help of an expert Newport Beach Pedestrian Lawyer
Newport Beach Pedestrian Lawyer
Most accidents can be avoided. If all safety guidelines are adhered to strictly, the rates of such accidents occurring would have been reduced greatly. More often than not, road accidents are caused by either the negligence of the driver or the oversight of the pedestrian. Nonetheless, when they occur, injuries are incurred which attract pain and financial expenses, and since such accidents are often heavily one-sided (affecting the pedestrian more); they are protected by law and entitled to some compensation by the defaulter.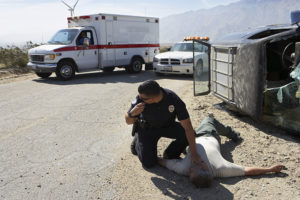 A typical pedestrian accident would require that the driver is proven to be at fault, as doubts on this regard may lead to legal complications for the pedestrian. You will need the services of a competent and experienced pedestrian lawyer in order to ensure that you get the best service possible, and that is what we are here for.
Rawa Law Group has been around for more than 20 years, and in this period we have been the hope and the help for many claimants in California. Our Pedestrian Lawyers in Newport Beach are thorough and exceptional. You can be sure that our many years of experience has honed our practice and perfected our craft. We are relentless in our advocacy, genuinely interested in your wellbeing and committed to seeing that you are fine ultimately.
You can reach out to us today and have your case evaluated. We would be honored to be the ones to bring you the victory that you desire. Our address is listed below.
Rawa Law Group
5843 Pine Ave
Chino Hills, CA 91709