Newport Beach Attorney Services
Newport Beach Attorney
The beautiful coastal city of Newport Beach is one situated in southern California and is most renowned for its rather large boat-filled harbor. The city is big on shipping, fishing, and tourism, there are two notable piers in the Balboa Peninsula in Newport Beach namely Newport Beach Pier and Balboa Pier. Other interesting sites in this city include the local beaches such as the Wedge and the Corona del Mar state beach.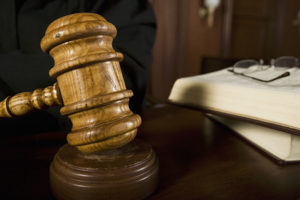 Staying in Newport Beach comes with its obvious perks of serenity, calmness and a decent array of services providers to choose from in almost every niche. One of such niches is the legal sphere of the city that is richly comprised of tons of legal options for claimants in Newport Beach to engage. Of these many enterprises, Rawa Law Group stands out as one of the most revered legal firms in the area, and they have continued to bring hope and joy to the lives of persons in the area. We would like to be the ones to handle your case, and here are a few reasons why we are your best bet.
Why Rawa Law Group?
A lot about the success of a case depends largely on the accountability, wit, experience and all-around competence of the attorney. This is why we have committed ourselves to deliver first-class services to our clients by ensuring all our attorneys are topnotch and very qualified to take on your case expediently. Amongst the many reasons why it would be great to have us handle your case, here includes a few;
We are a team of attorneys who have a combined experience that is more than 55 years. We have handled virtually every known kind of case and have established a firm reputation for ourselves in the legal scenes by leading a train of stellar results for the past two decades.
Our consultation is offered to our clients completely free of charge. As part of our efforts to ensure that our clients are thoroughly appraised of the implications of their choices and guided on what step to take for the good of their case, we offer comprehensive consulting services that offer all these benefits and lots more, at no cost at all.
We are ethical professionals who take pleasure in doing the hard work and getting the ideal result. We are devoted to painstakingly going over every relevant document and detail, analyzing and investigating facts and assertions, in order to create a solid case for you in court.
With us, you will enjoy an intimate representation that will keep you updated always about the developments in your case. Doing this will keep you in the loop constantly and ensure that every unpleasant surprise is removed completely.
Our attorneys are prepared to meet you up wherever you are according to your circumstance. We can come over to the hospital, your place of work or your home in order to get your case started.
Rawa Law Group is not a newbie in the legal scenes and definitely not in Newport Beach. We have been around for twenty years and counting perfected our services and upheld our creed in delivering tiptop services to the claimants of the area. We especially curate our offers to bring the most satisfaction and convenience to our clients, helping them get their lives together as much they possibly can.
If you seek a representation that is not merely another tally on the firm's legal rep, then allow us to represent you. Experience has afforded us the ability to know what works in the industry, our records have placed in a favorable spot where we can deliver on our promises. You can trust us to above and beyond for you and your case.
Newport Beach's Finest Attorneys
Understanding that your case is important is knowledge enough to help you ensure that you entrust it to the right hands. We.are the right hands and minds to take on your case because we have all it takes – the resources and our goodwill – to bring you the results you are looking out for.
Regardless of what the case is, trust our attorneys to represent you in the most professional way. They have handled tons of cases marvelously and yours will not be any different. Trust us to ask the right questions, check the right boxes and do all the right things for the good of your case.
You should know that we do not labor our clients by demanding for a financial commitment before taking on their case, we are comfortable with getting paid only when the case is won and they have received their compensation. This shows the confidence we have in our methods and complete devotion to your convenience. We have handled cases in these areas and lots more.
Construction Accident
If you or anyone you know has been injured during construction or as a result of it, then we can help you or the affected get a settlement for the accident. By bringing those in charge to face justice, you will be availed a financial support that will take care of your medical bills and every other concern.
Wrongful Termination
Have you been fired for no just cause? Then come to us! Our attorneys will evaluate your case and the circumstances of your sack. Thereafter, we will work to deliver you a settlement along with every other benefit you have been denied.
Sexual Harassment
Getting unwanted sexual advances at your workplace or home? You must engage the law in order to get those actions to stop and of course, get any compensation you're due. We can make that happen for you, contact us.
Our Newport Beach attorneys are more than ready to take on your case. Allow us to bring some normalcy to your life by leveraging the law for your good. We are ready to help you win, are you? if yes, reach out to us now for your first class representation! Call us TOLL-FREE at 1-844-444-1400 to schedule a consultation.
Rawa Law Group
5843 Pine Ave
Chino Hills, CA 91709