Los Angeles Unlawful termination attorney
Hire an experienced Los Angeles Unlawful termination attorney
Los Angeles Unlawful termination attorney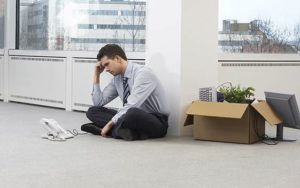 One of the basic provisions of Human rights is freedom when it comes to who one decides to love and have a physical relationship with. Though some people are more religious than others, an employer is not expected to display any form of bias when it comes to hiring or firing employees. If as an employee you have been fired on the basis of your sexual orientation or any other discrimination, you would then need to reach out to a capable attorney in order to ensure that your case is handled with utmost skill and devotion. Your attorney would help you collate all the needed evidence and documents that will be vital in your representation in court. A good attorney is one who has experience, an impressive track record of great achievements and is affiliated to a reputable firm.
Rawa Law Group is just the right consult for your legal endeavors. This holds true for several obvious reasons; Rawa Law Group is one of the foremost legal establishments in the area with an undisputable competence in the field, having won multiple cases for her clients and bringing hundreds of millions worth of settlements to the claimants. We also have an unparalleled track record of excellence in the field, yielding some of the most astounding results in settlements and compensation. Our Unlawful Termination attorneys here in Los Angeles will devote all available resource to the establishment of your claim.
Do reach out to us today, we would be glad to meet with you.
Rawa Law Group
5843 Pine Ave
Chino Hills, CA 91709