Long Beach Wrongful Death Attorney
Top Rated a Knowledgeable Long Beach Wrongful Death Attorney
Long Beach Wrongful Death Attorney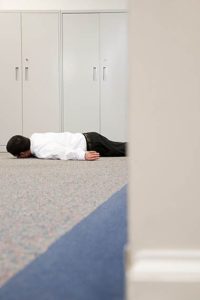 Wrongful death occurs when someone dies as a result of the negligence or carelessness of another. Human life is precious, and when it is lost as a result of the poor management manifested by others, there is a lawful ground for action.
As first timers in staking a wrongful death claim, not everyone knows what provisions and clauses are involved, questions as regards what your entitlements are, what losses are compensable, who can pursue a wrongful claim must be answered well amongst others.
There is also the extra consideration of representation, you need the services of a professional, capable and competent attorney to handle your case and bring you the needed victory. One who is affiliated with a reputable firm, renowned and experienced in handling similar wrongful death cases.
Rawa Law Group is a law firm like no other located here in the heart of Long Beach, CA. We have all the experience and resources needed to defend you effectively. Working at Rawa Law Group are a few of the most revered and respected legal practitioners in the country, with the required skillset to bring you victory.
At Rawa Law Group, we do not only represent you, but we work for your benefit by creating a personal one-on-one representation, flexible meeting times and a payment plan you can't resist. We do not require payments until your case is won, as we understand how trying the present times are, and we are prepared to meet you where you are if the need arises.
Reach us at the address below, we would be thrilled to hear from you.
Rawa Law Group
5843 Pine Ave
Chino Hills, CA 91709