Long Beach Unpaid overtime attorney
Get an experienced Long Beach Unpaid overtime attorney
Long Beach Unpaid overtime attorney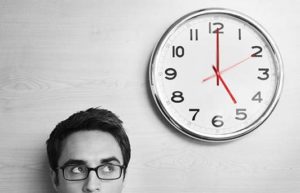 As an employee, when you work overtime, you are entitled to receive payment at a rate that is higher that your normal pay rate. In most states of the United States, the overtime rate is about 150% more than the original pay rate. Speaking in terms of eligibility, it is given that once an employee works up to 40 hours in a week; he or she is eligible to be paid for overtime if they were to work more. If you have been cheated out of your due payments for the overtime work you did, or you have been treacherously paid less than you should actually receive, the best thing you can do is to get an attorney who would be your guide and help you craft a solid case for you in court. Your attorney of choice will help you get a grip of what the provisions of the law is in your case, and will also go to evaluate the veracity of your claim thoroughly.
Rawa Law Group has all the experience, resources and genuine concern that is required for your case. We have helped countless number of employees combat adverse work conditions imposed by their employers, and have brought tangible compensation to them through the years. Our Unpaid Overtime attorneys in Long Beach are the finest in the industry with incontrovertible expertise honed by over two decades of service.
We implore you to let us bring you the victory you desire. We will not levy upfront fees on you before taking up your case; neither shall we require obligatory down payments. We will only accept payments when we win your case for you, that way you are under no pressure to avail us funds. Reach out to us today and take advantage of our FREE case evaluation!
We are at your service!
Rawa Law Group
5843 Pine Ave
Chino Hills, CA 91709