Long Beach Unlawful termination attorney
Top Rated a Knowledgeable Long Beach Unlawful termination attorney
Long Beach Unlawful termination attorney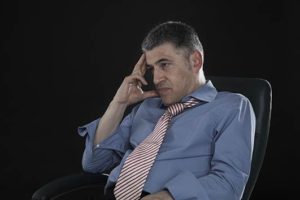 Workers in the public sector have more benefits when it comes to the subject of employment termination and employee welfare when compared to the private sector. While a fair hearing is accorded employees in the public sector, putting them up for reconsideration before a sack, in the private sector nothing of such exists. What prevails in the private sector is the 'At-will' employment system which affords the owner of the firm or business to fire any employee at any time for almost any reason. Almost because, regardless of if it's a public sector or private sector establishment, an employer is not entitled to firing their hired labor on the basis of any discrimination. They are neither permitted in a case where the employee was away taking part in a civic responsibility. These points are key in filing a case of unlawful termination. If you or someone you know was laid off wrongfully, then feel free to reach out to a competent attorney today and have your case evaluated.
Rawa Law Group is your best bet for flawless legal representation. Our expert legal practitioners are some of the most revered in the industry and they are all available to take on your case. With our top-of-the-line Unlawful Termination attorneys here in Long Beach you can be rest assured that justice will be served, they will critically review your case, taking note of all reports and evidence to corroborate your claim. Financially, we have got you covered! Do note that no afore payments are requested before we take on your case, we will only accept remunerations after your case has been successfully settled in court and you have been accorded your due compensation.
Feel free to reach us today via the address below; we are here at your service.
Rawa Law Group
5843 Pine Ave
Chino Hills, CA 91709