Long Beach Sexual Harassment attorney
Find a top Rated Long Beach Sexual Harassment attorney
Long Beach Sexual Harassment attorney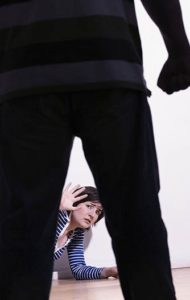 The Equal Employment Opportunity Commission (EEOC) has gone to describe any unappreciated sexual advances, request for sexual favors, sexually suggestive comments and jibes as sexual harassment. If you have had to endure any of these at your place of work, from your boss, your supervisor or coworker, you should know that you have been sexually harassed and that you need to speak to an experienced attorney as soon as possible. Sometimes, employers link corporate promotions and bonuses to the gratification of their sexual longings by their staff, this is utterly unacceptable and you shouldn't have to endure such brash, overt and brazen show of moral decadence in the workplace. Your attorney would help you understand your rights in such cases, also help you understand the steps you are expected to take so as to ensure that future harassers are kept at bay. We do all these by helping you craft a solid argument in court when that time comes.
This is why Rawa Law Group is your best bet for flawless legal representation. Our expert legal practitioners are some of the most revered in the industry and they are all available to take on your case. With our top-of-the-line sexual harassment attorneys in Long Beach you can be rest assured that justice will be served, they will critically review your case, taking note of all reports and evidence to corroborate your claim. Financially, we have got you covered! Do note that no afore payments are requested before we take on your case, we will only accept remunerations after your case has been successfully settled in court and you have been accorded your due compensation.
Feel free to reach us today via the address below; we are here at your service.
Rawa Law Group
5843 Pine Ave
Chino Hills, CA 91709