Long Beach CA Lawyer Service Providers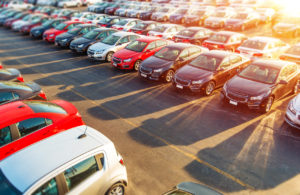 Long Beach, California, is an extremely populated and free-spirited city in the United States. There are many exciting things to witness in Long Beach, such as one of the busiest container ports in the United States as well as many sports and historic sights to see! Because of this, many people are moving to Long Beach every year as well as visiting for vacation purposes. Manufacturing is also a huge thing in Long Beach where businesses thrive, including plants in aircraft, car parts, electronic equipment, and so much more.
Luckily for you, if you become injured in California, we are here to help. Every injury case is unique, all the way from car accidents to work-related injuries. We have helped people in California retain their rights after they have been injured and we will do the same to help protect the rights of those living in Long Beach.
Car Accidents in Long Beach
Since Long Beach is located south of downtown Los Angeles, people are constantly traveling to and from these huge cities. Because of this, people are sharing the roadways at growing rates as the population grows. With several freeways running through Long Beach, commuters can be taken northwest or southeast to various places for work, recreation, and many other reasons. One thing to remember is that Long Beach was rated as one of the most "walk-able" of all fifty largest U.S. cities, which means that pedestrians are growing in intensity. Because of this, we must also be careful of the accidents that coincide with pedestrian and car use.
In September 2016, a Sheriff's Deputy and two other people were seriously injured in a head-on crash in Long Beach. The deputy had made an arrest and was carrying a suspect with him when a head-on collision occurred, injuring everybody involved. They were hospitalized and in serious condition. Unfortunately for Long Beach, these accidents are not unheard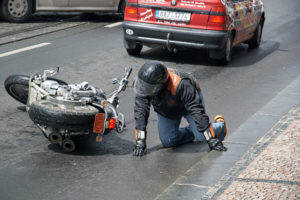 of due to many different factors. (1)
When you have been injured in a car accident in Long Beach, California, know that we are there for you through the entire process from start to finish. We think it is extremely important to be able to prove fault in a car crash and show who was negligent so you can be entitled to compensation. This is why it is extremely important to speak to us today, because as your attorneys, we will help you understand the state traffic laws that govern the roads of California and what rights you are entitled to. Once we help you understand the laws of the roadways, you will be in a better position to negotiate with the other driver's insurance company and file suit if you find it necessary. Depending on the severity of your accident, an attorney is always a good idea to handle your case. (2)
Workplace Injuries in Long Beach
There are many businesses in Long Beach, a vast majority of them being quite large in nature like Epson America. Long Beach has a rich history in people taking pride in the work they do, which can be seen through the large oil fields erected during the 1920s. However, just as many people will work in California, just as many could become injured all the same. This is why we will do what we can to protect your rights as a worker after you have been injured through on-the-job negligence. If you have been injured in the workplace, most of the time you might be told that workers' compensation benefits are your only means for receiving compensation for your injuries altogether. This is far from the truth, because in some cases you will be able to bring a lawsuit depending on your unique circumstances.
There are actually many exceptions that you may be entitled to in regards to receiving compensation for a workplace injury by other means. Here are just a few of those: If you were injured by a defective product, you may be able to bring a product liability claim. If you were injured by a toxic substance, you could bring a suit against the manufacturer of that substance. If your employer acted in outright, gross negligence, you could bring a personal injury lawsuit against your employer. Lastly, if a third party caused your injury, you could bring a lawsuit against that person as an individual. We will help you understand how you can bring this lawsuit and how it will benefit you in the end. As your attorney, we work to protect you and your rights! (3)
Public Transportation Injuries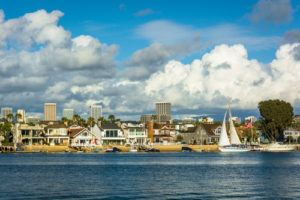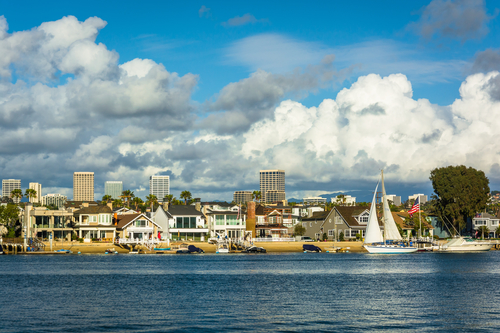 Long Beach Transit provides local public transportation services within Long Beach and many other surrounding areas in California. The transit line typically operates 38 bus routes. Usually, you can be assured that you are safe when taking public transportation on a bus. However, each year passengers will become injured in these complicated accidents and wonder what they can do about it. If you rely on mass transit to take you from work, school, sporting events, and many other places and you are injured in an accident, you have rights. We will help you gain the compensation you deserve.
Fortunately, we have advanced knowledge in Common Carrier law. The state and federal laws hold a very high duty of care to their passengers so that safety measures are put in place to prevent these serious accidents. However, collisions, criminal actions, slipping and falling, and many more accidents will happen every year. If you have been injured, we will help you file all documents in time for the statute of limitations so that you do not miss anything important. We will also help you prove negligence through photograph evidence, witness statements, incident reports, and your written notes. This is why it is of utmost importance to call us as soon as possible so we can help you through the process.
Call now if you have been injured in an accident in Long Beach, California. We have what it takes to help you.
Resources:
(1) https://ktla.com/2016/09/27/los-angeles-county-sheriffs-deputy-injured-in-crash-near-91-freeway/
(2) https://injury.findlaw.com/car-accidents/car-accident-liability-proving-fault-in-a-car-crash.html
(3) https://www.nolo.com/legal-encyclopedia/workplace-injury-lawsuit-sue-30334.html
Rawa Law Group
5843 Pine Ave
Chino Hills, CA 91709
844-444-1400