Hawthorne Wrongful Death Attorney
Top Rated an Experienced Hawthorne Wrongful Death Attorney
Hawthorne Wrongful Death Attorney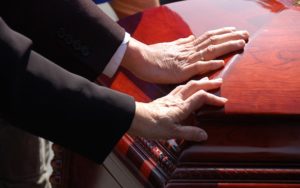 In the event of a horrible accident, properties and in some cases, lives are lost. In a case where lives are lost, the sad event is tailed by the undeniable marks of trauma, pain, and distress especially for the family and close friends of the persons that lost their lives.
In a case where the death could have been avoided supposing the parties responsible had been more careful or had followed due procedure, it is normal for sadness felt at such times to escalate. That said, at such an occurrence you are at liberty to take the case to court in order for justice to be served in honor of your dead.
For this purpose, you would need the expert services of a seasoned attorney, one who is competent, with a stellar track record to corroborate tales of his efficiency. This is where we would be of value to you.
Rawa Law Group is a firm housing some of the country's big names in the legal profession, capable of securing for you the victory you desire for your case. Our methods and professional and we maintain a distinct track record of excellence and consecutive wins.
With Rawa Law Group, you are personally represented; our attorneys carry on a one-on-one approach during meetings which help to gain a better understanding of the peculiarities of your case. When it comes to finances, you are not obligated to make payments until your case has been won in court!
This and lots more do we offer our clients. It's in your best interest to bring your case to us so we can discuss how best we can help you.
Reach us via the address below.
Rawa Law Group
5843 Pine Ave
Chino Hills, CA 91709