Hawthorne Workers compensation attorney
Top rated an Experienced Hawthorne Workers compensation attorney
Hawthorne Workers compensation attorney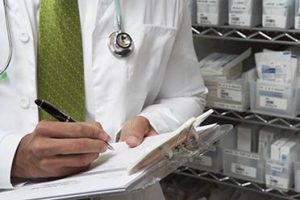 An employee who has been injured at work deserves some financial benefits. This financial compensation is to be used to offset medical bills and other problems that may arise so you and your family can move on and find closure.
However, sometimes, issues might arise concerning the deserved benefits and the manner in which you would like to be paid. While you may want to be paid your benefits once, the company might just want to pay you meager checks weekly.
To put up a fight and come off with success in your case, you should consider hiring the services of a legal practitioner who has experience in handling such workplace injuries. If you are Hawthorne CA, you can get experienced workers' compensation attorneys in Hawthorne at the Rawa Law Group.
Rawa Law Group is a superior 5-star law firm that has a reputation to protect. With over 20 years of active legal representation and known to be the firm with some of the most experienced personal injury lawyers in California, Rawa Law Group has got attorneys who are ready and eager to represent you in such cases of workplace injury and workers compensation.
We are a trusted firm that has helped thousands of individuals in winning their case and receiving their well-deserved settlement. In our over 20 years of active legal representation, we have helped Hawthorne claimants receive settlements worth several hundreds of millions.
We offer services that are easily accessible and top-class. When you hire us, you enjoy a free case evaluation. We investigate and process your case without charging you upfront, as we only charge you after winning the case.
Our capable and unarguably reputable workers compensation attorneys in Hawthorne provide ethical lawful counsel to our clients with no hidden charges. We also ensure that we keep you informed on your case from the beginning to the end.
You can be sure of personalized and one-on-one representation which means your case is given the attention it deserves and you stand a better chance of walking out with a befitting settlement.
If you are worried about your schedule, Rawa Law Group makes it very convenient for you as our flexible appointment hours enable clients to choose what works best for them. We also pay visits to hospitals and homes for clients who are immobile or can't come down to our office.
At Rawa Law Group we understand the plight of the injured especially those who got severely injured in their line of duty but due to the lack of empathy from their employer are left to fend for themselves with no job and no money. This is why our zero upfront payment, free case evaluation, and aggressive representation helps these lowly injured persons get back on track. All you have to do is reach out to us and request for one of our finest workers' compensation attorney in Hawthorne, CA today.
Our office is located at the address below.
Rawa Law Group
5843 Pine Ave
Chino Hills, CA 91709