Hawthorne Slip and fall accident attorney
Top Rated an Experienced Hawthorne Slip and fall accident attorney
Hawthorne Slip and fall accident attorney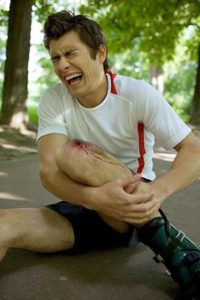 Fact is, every rail-free stairwell or unclear snow patch is a potential site for a slip and fall accident. Sadly, most people don't realize this until the accident has been done, at which point they go about trying to get medical attention. Did you know that in the event of a serious slip and fall accident, you are expected to not just seek medical attention but legal representation also?
A professional slip and fall attorney would be privy to the details of the accident; he would ensure that a qualified investigator is hired to help evaluate the cause of the fall. The reason this is important is that a slip and fall accident is technical, a substantial evidence is needed to level a solid claim in court.
Rawa Law Group is your best bet for a flawless and successful representation in court here in Hawthorne, CA. Our services to you would consist of series of one-on-one counseling sessions, personal and relentless advocacy till your case is won.
At Rawa Law Group, we have a few of the most renowned names in the country working with us and have led over two decades of impeccable legal practice here winning for our clients over hundreds of millions worth in settlements. Our slip and fall accident attorneys in Hawthorne are well-versed in the legal intricacies to make your case heard and won.
As an addition to our free consultation sessions and case evaluation, you are not obligated to make any payments during the course of our management of your case until we have landed you a settlement. Reach out to us via the address below if you need a thoughtful slip and fall accident attorney in Hawthorne.
Rawa Law Group
5843 Pine Ave
Chino Hills, CA 91709