Hacienda Heights Sexual Harassment attorney
Hacienda Heights Sexual Harassment attorney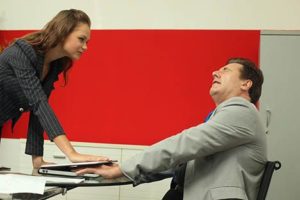 No single employee working of any firm should have to endure a hostile working environment as a result of unchecked sexual harassment. Unfortunately, these conditions thrive in the corridors of most establishments today because the victims fail to take their harassers up legally for fear of the retaliatory actions these persons may take. If you or someone you know is being harassed in the workplace, then feel free to talk to a good attorney as soon as you can.
A good attorney would help you understand what your rights are in this regard, he will also help you craft a convincing case against your harassers so as to earn you need the much-needed compensation and treatment in court.
Rawa Law Group is without a doubt one of the foremost legal establishments here in California, with over two decades of stellar service, we are revered as front liners in the legal sector. Our sexual harassment attorneys in Hacienda Heights are amongst the finest legal practitioners in the area. We have a combined experience of 55 years and are committed to ensuring that you receive the desired outcome. One thing we won't require from you is an upfront or down payment before your case is taken on, we aim to make the procedure as convenient as possible so that you don't have to deal with any financial strain. We will only accept payments after we have won for you your case.
Kindly reach us via the address below!
Rawa Law Group
5843 Pine Ave
Chino Hills, CA 91709