Hacienda Heights Pedestrian Lawyer
Find the best a skillful Hacienda Heights Pedestrian Lawyer
Hacienda Heights Pedestrian Lawyer
Reckless driving is one of the top causes of pedestrian-related deaths and accidents, despite the many endeavors of statutory bodies and departments to ensure that road users act in compliance to the law, some refuse altogether to be moderated by it. If you or someone you know has been involved in a pedestrian accident as a result of the driver's carelessness, then you owe it to yourself and to your neighborhood to take up things against them legally. This would help you get a valuable settlement for your accident and also serve as a deterrent to other possibly careless drivers in the future.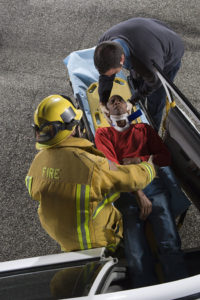 The next step is getting a competent pedestrian lawyer for your case, one who is seasoned and experienced with all the terms and steps involved in pedestrian law. This is where we come in.
Rawa Law Group is a foremost legal enterprise based here in California, with over two decades given in service, we will be honored to take on your case, and deliver to you the desired outcome. Our Pedestrian Lawyers in Hacienda Heights are ready to give you their very best, as they have for many clients in the past. We will go above and beyond in the establishment of your claim and in the delivery of the compensation that you are due to you.
Kindly note that it is not in our custom to press for advance payments before taking on your case, we are comfortable with getting paid whenever you are.
Our address is listed below, kindly reach out to us today, and seize the opportunity for your case evaluated for FREE!
Rawa Law Group
5843 Pine Ave
Chino Hills, CA 91709